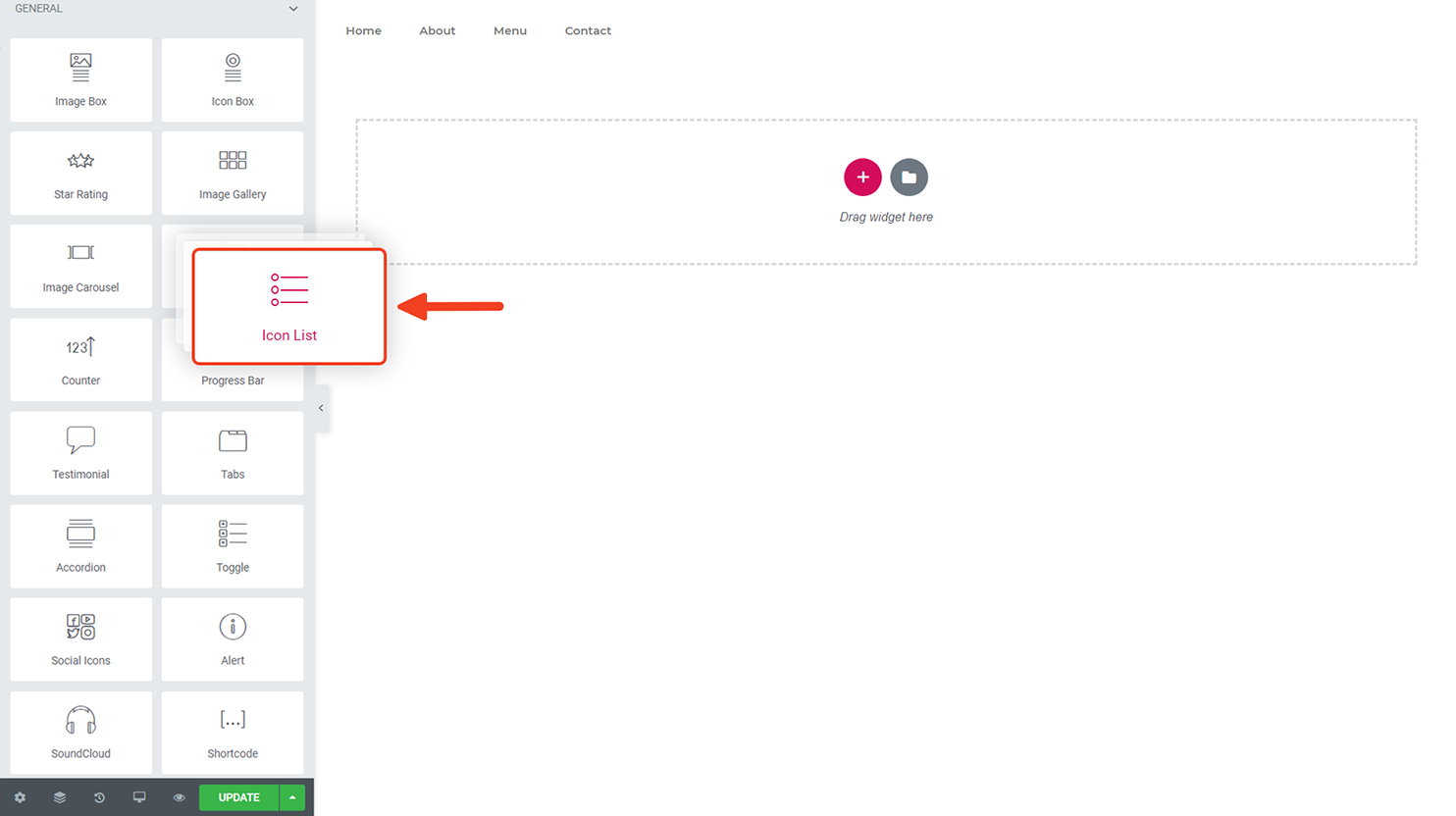 Layout: choose between arranging your items vertically or horizontally.
Add Item: click this button to add more items to your list.
Click the box of any item to open its settings.

Text: set the text of the item.

Icon: click the "Icon library" or + to select the icon next to your item.

Link: set the link the item redirects to. Click the gear 

icon to select if clicking the button opens in a new window, and to add nofollow to it.