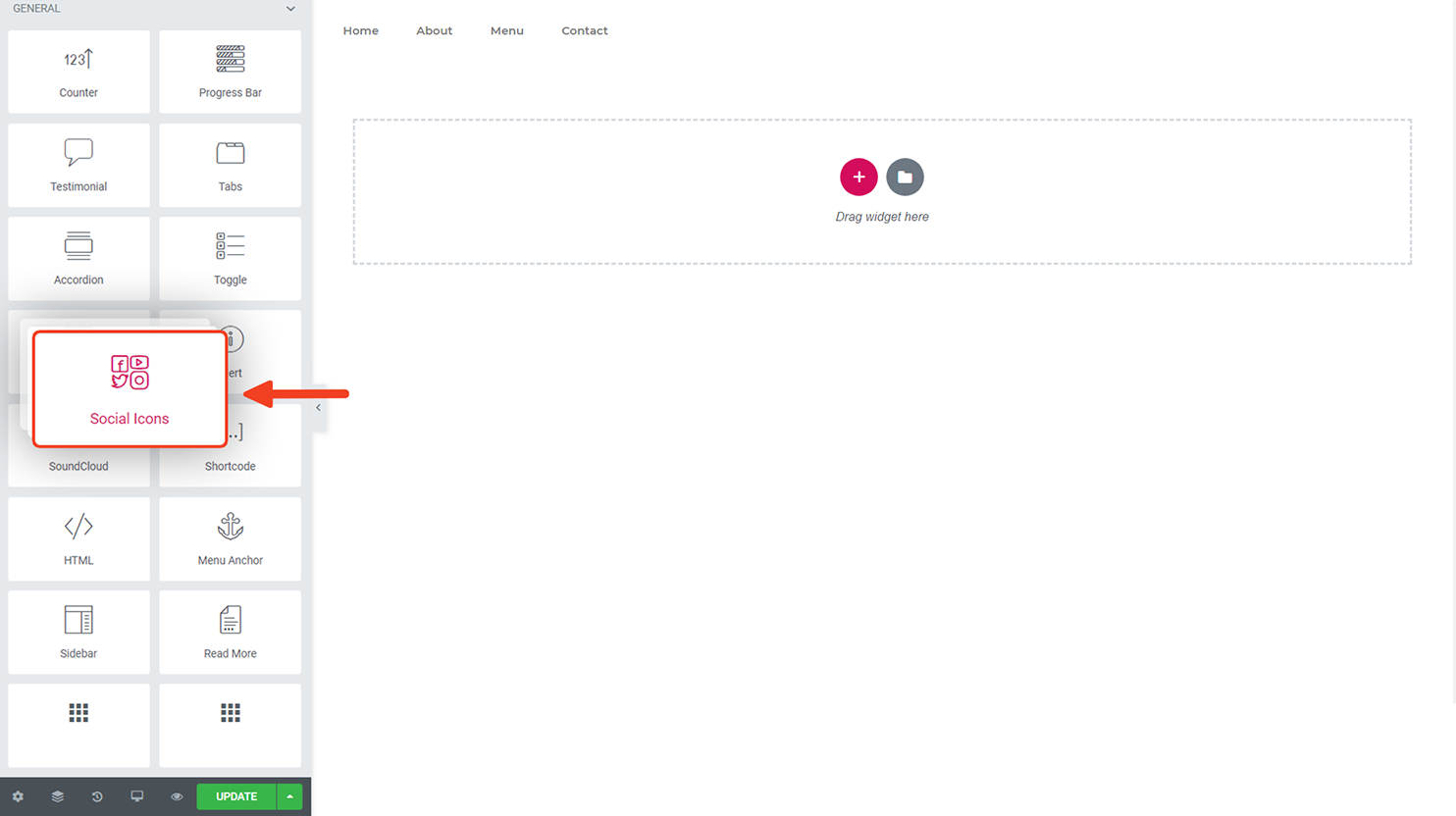 Add Item: Click the button to add a social icon.

Click the box of any social icon item to access its settings.

Icon: click the "Icon Library" or + button to choose an icon for your social icon.

Link: set the link the social icon redirects to. Click the gear 

icon to select if clicking the button opens in a new window, and to add nofollow to it.

Shape: click the drop-down menu to select the shape of the button (rounded, circle, square).

Alignment: set which side of the block the social icons align to (left, center, right).