Link your social media profiles using the Social Icons widget in the 10Web Builder.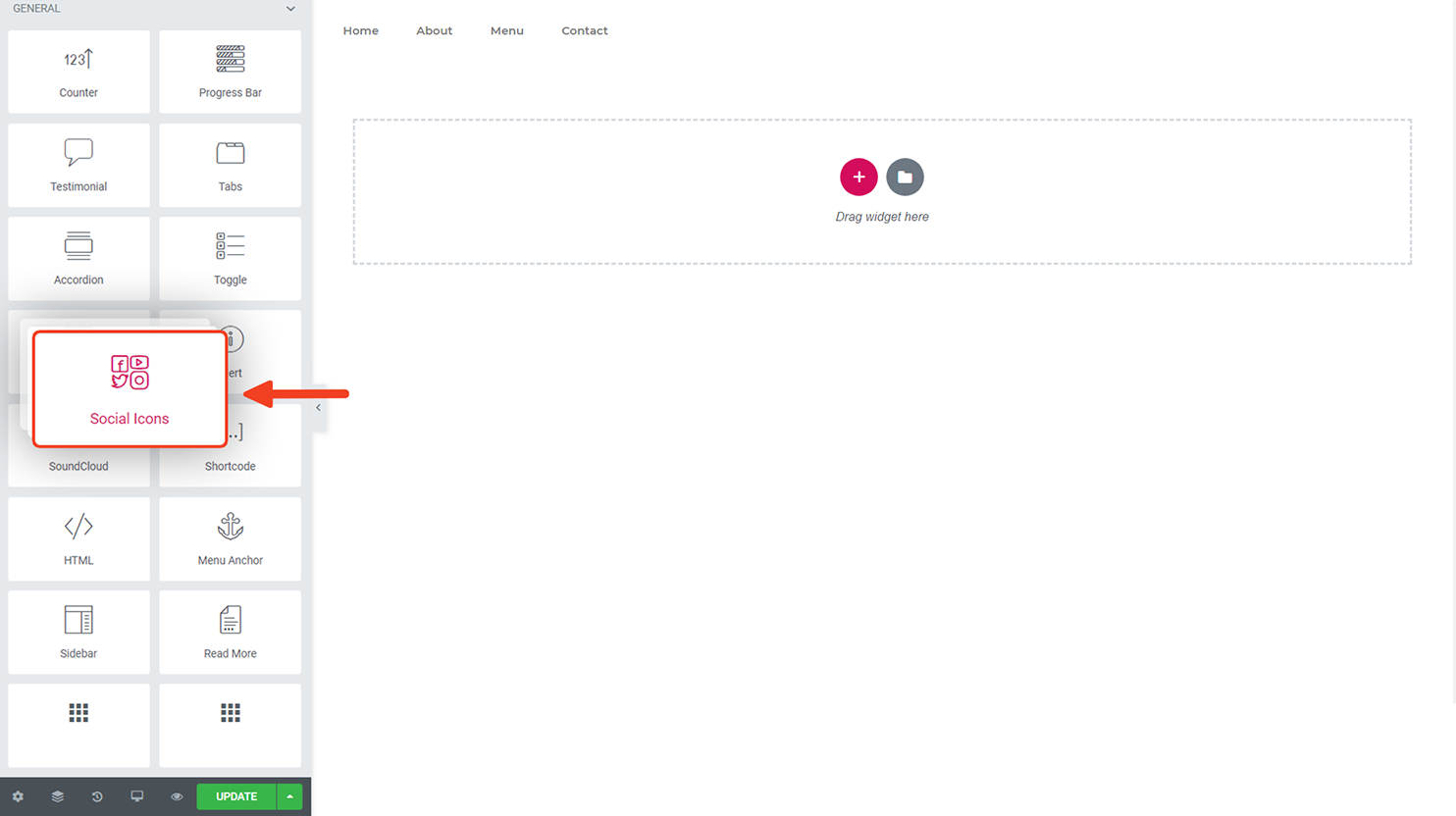 The Content Tab
Social Icons
Click on Add Item to add a new item to the social media icon item list. Click on each item to edit it. Drag and drop the items to rearrange their order.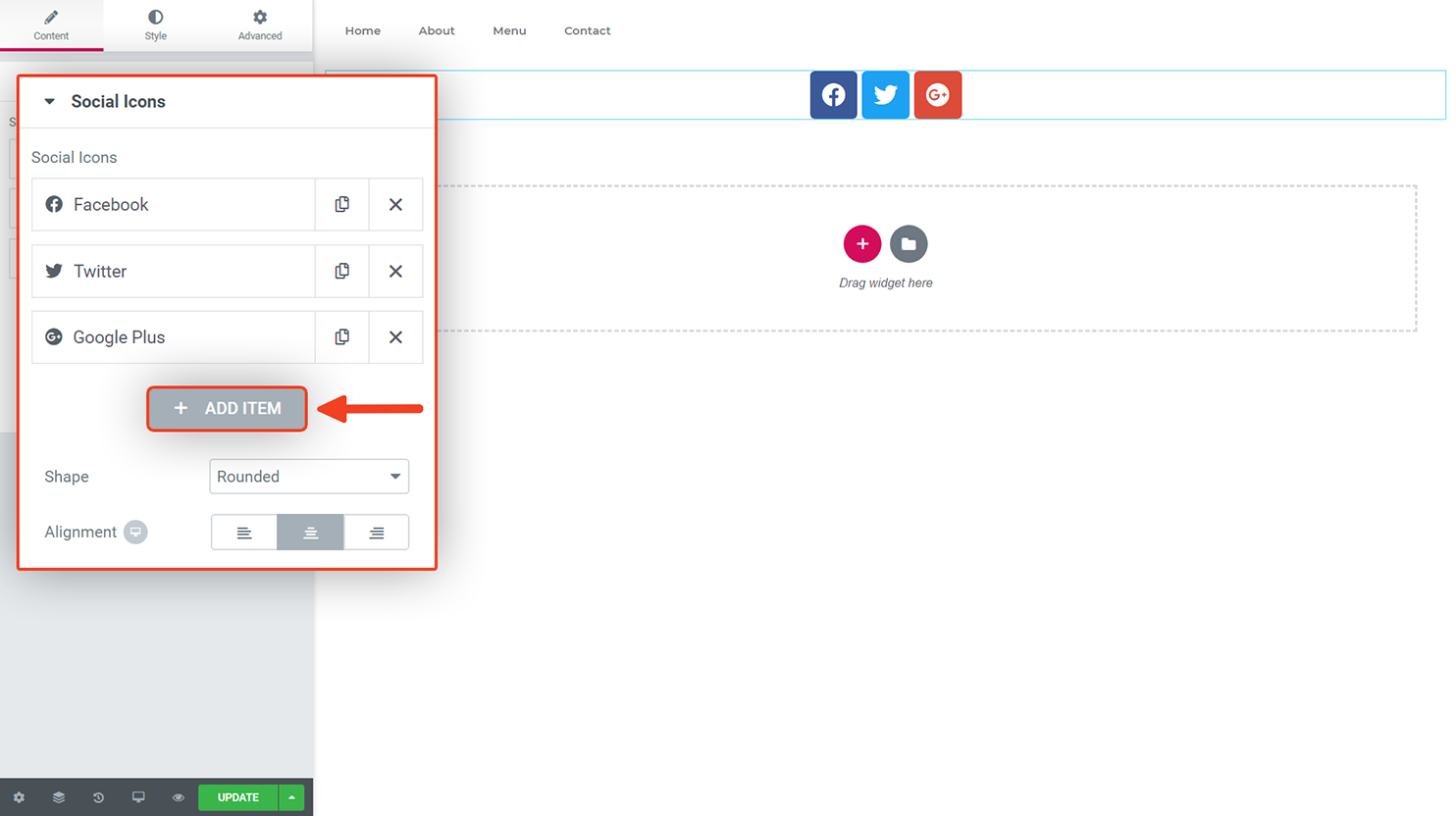 Icon: Click on the icon box to insert a social media icon.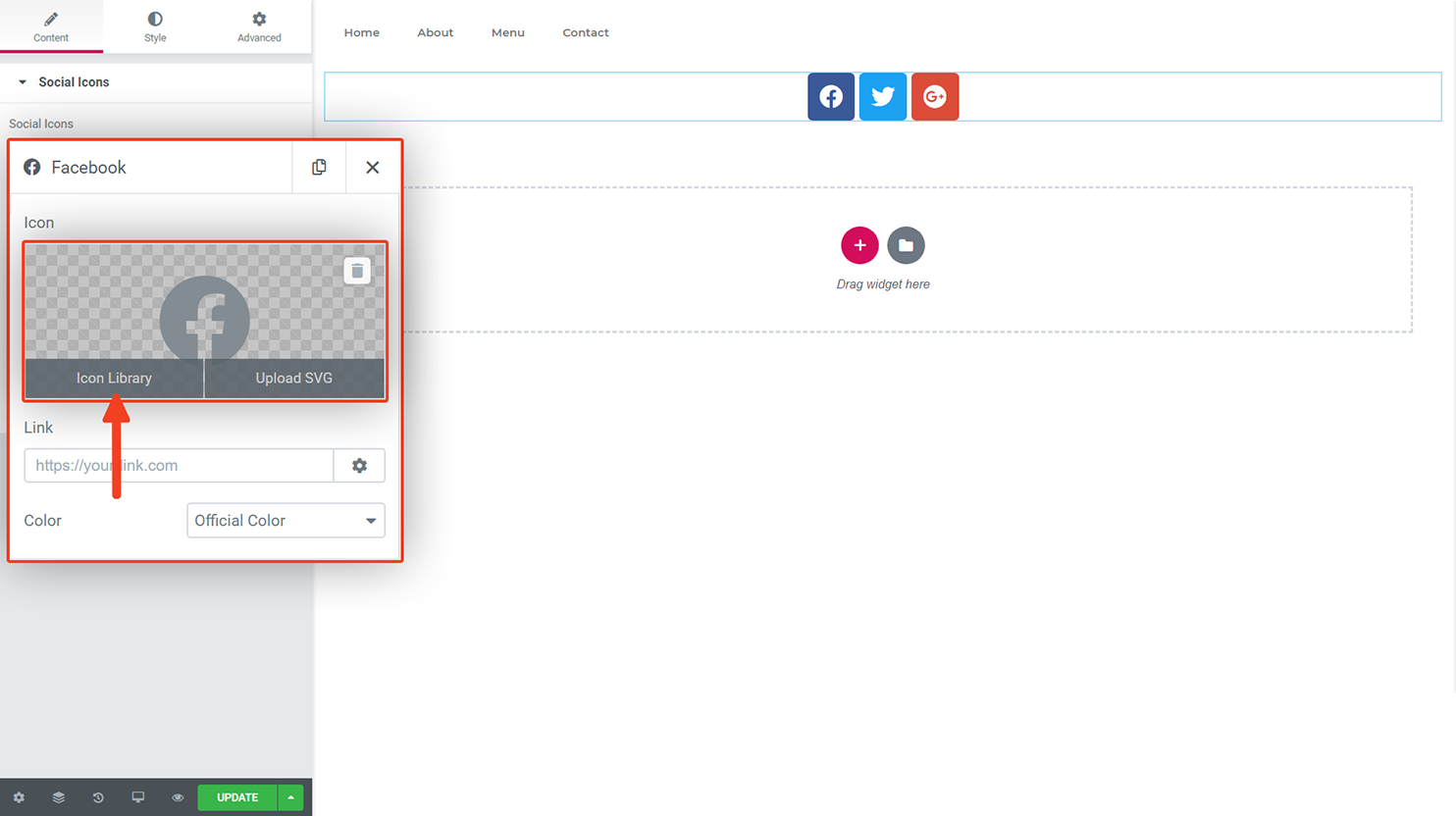 Link: Insert a link for the icon to redirect to. Click on the gear icon to customize link settings.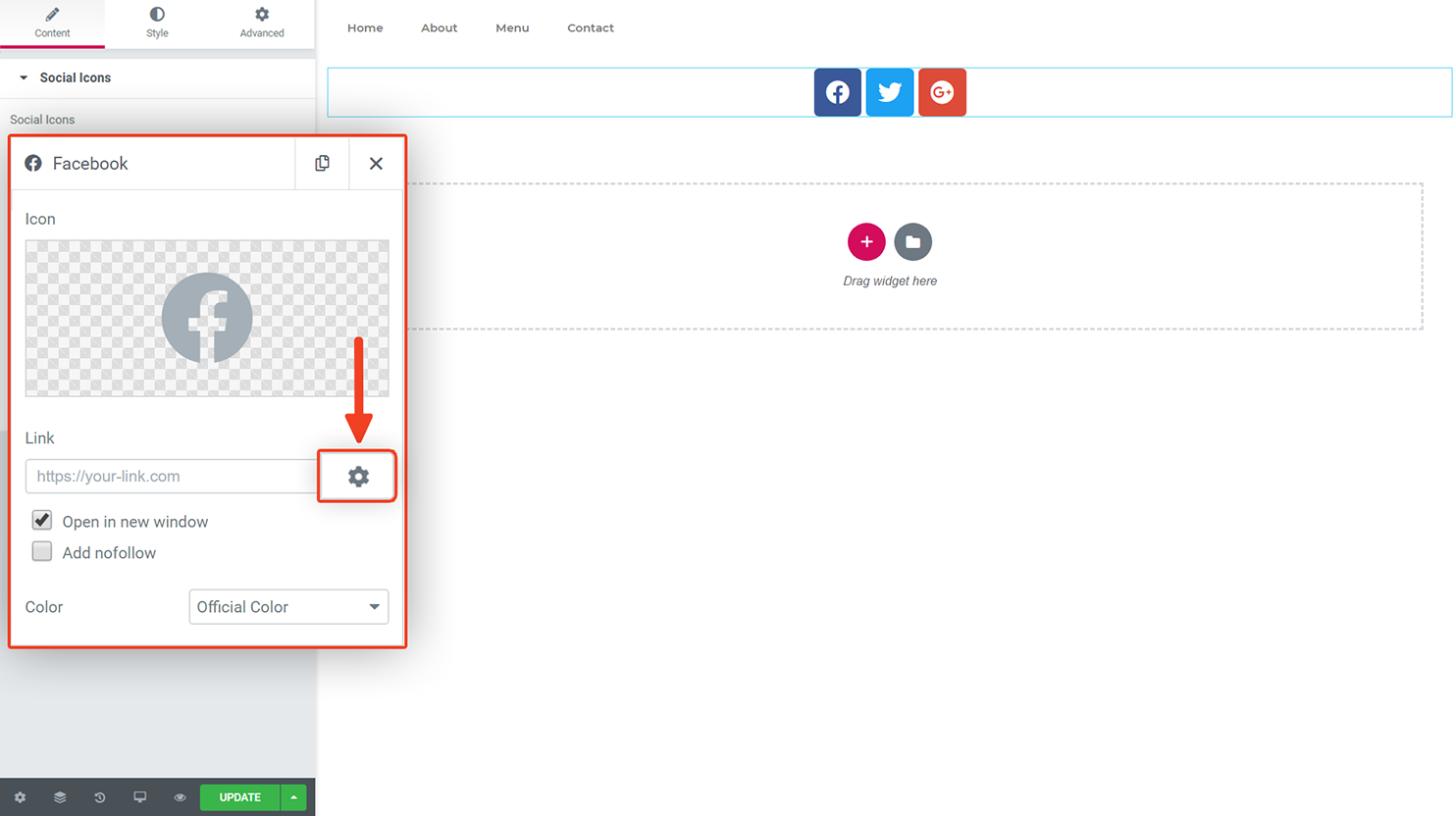 Color: Choose from the official color or customize the colors of the icon by selecting custom.
Shape: Choose the shape of the icon from rounded, square, or circle.
Columns: Choose the number of columns.
Alignment: Set the alignment of the icons relative to the box.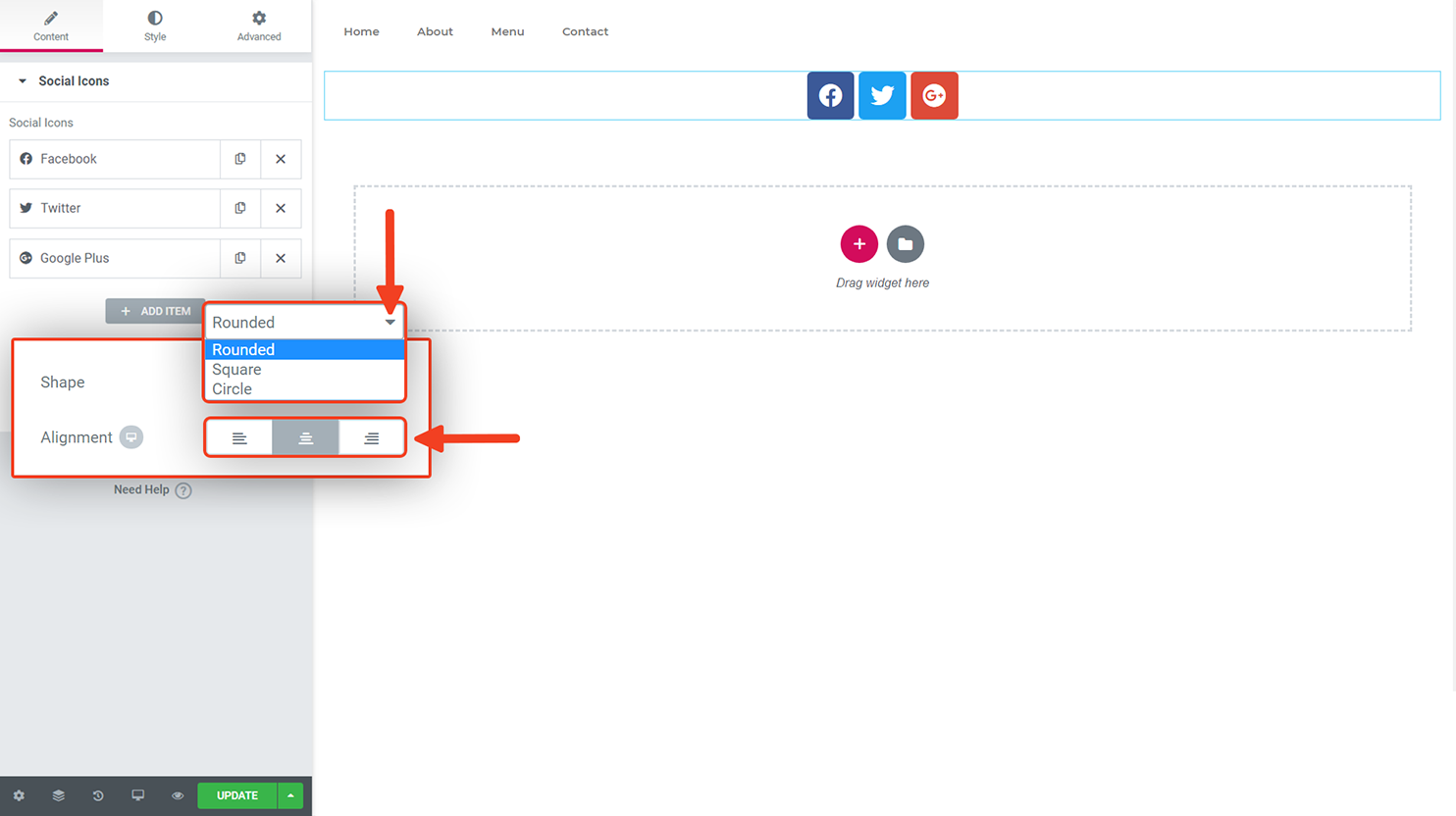 The Style Tab
Icon
Color: Choose official color or customize the icon colors as a collective by choosing custom.
Size: Adjust the size of the icons.
Padding: Adjust the padding.
Spacing: Set the spacing between the icons.
Rows Gap: Adjust the spacing between the rows.
Border Type: Option to add a border to the icons.
Border Width: When a border is chosen, adjust the thickness of the border.
Color: When a border is chosen, customize the border color.
Border Radius: Adjust the border radius for rounded corners.
Icon Hover
Hover Animation: Option to add an animation on hover.
The Advanced Tab
In the advanced tab adjust the padding, apply Z-index to your elements, set conditions, motion effects, responsiveness, and more.
Next Up: Alert