Use the SoundCloud widget to embed audio in your pages.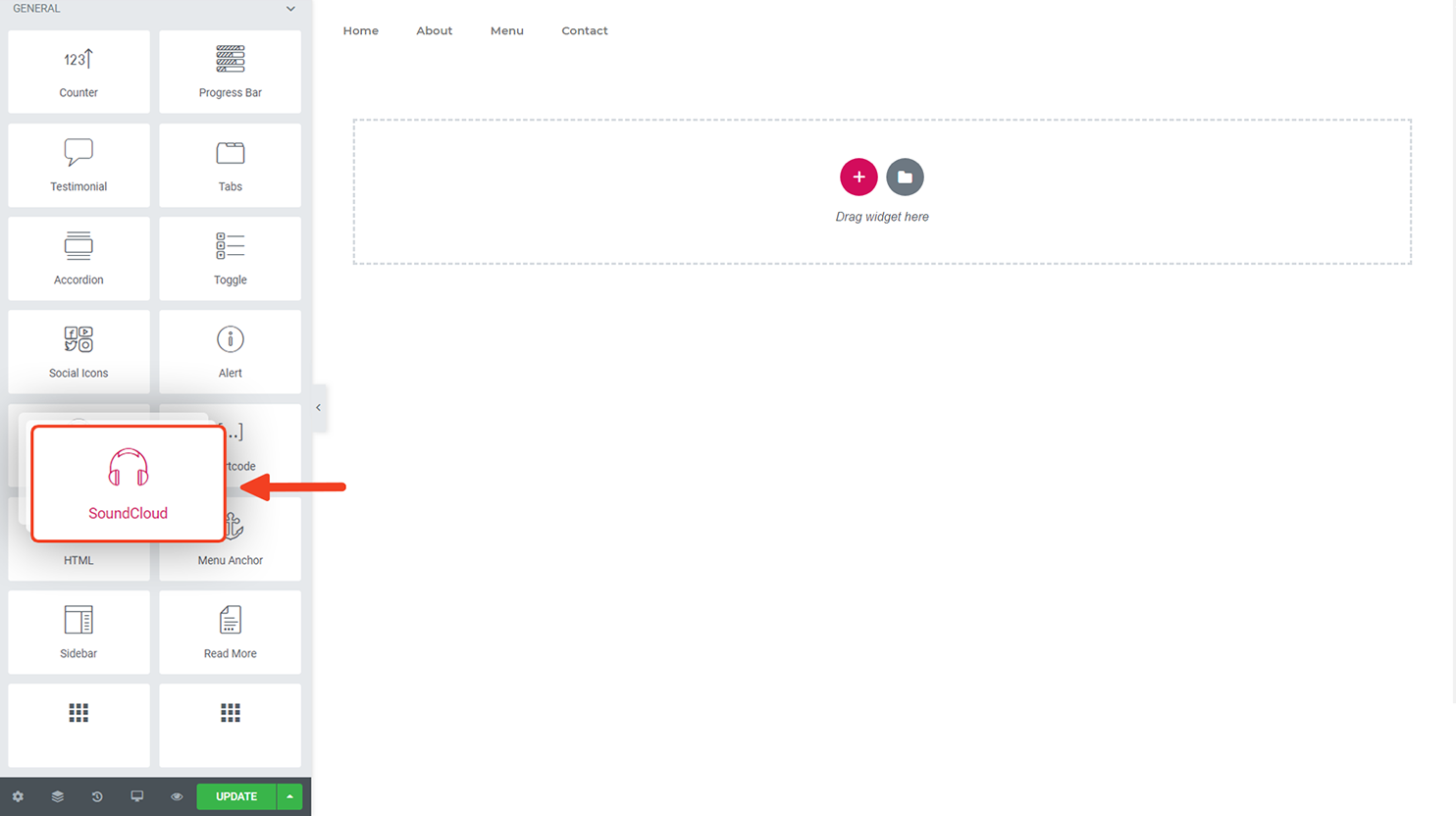 The Content Tab
SoundCloud
Link: Insert the audio link you want to embed. Click the gear icon to customize the link settings.
Visual Player: Choose to display or to not display the visual player.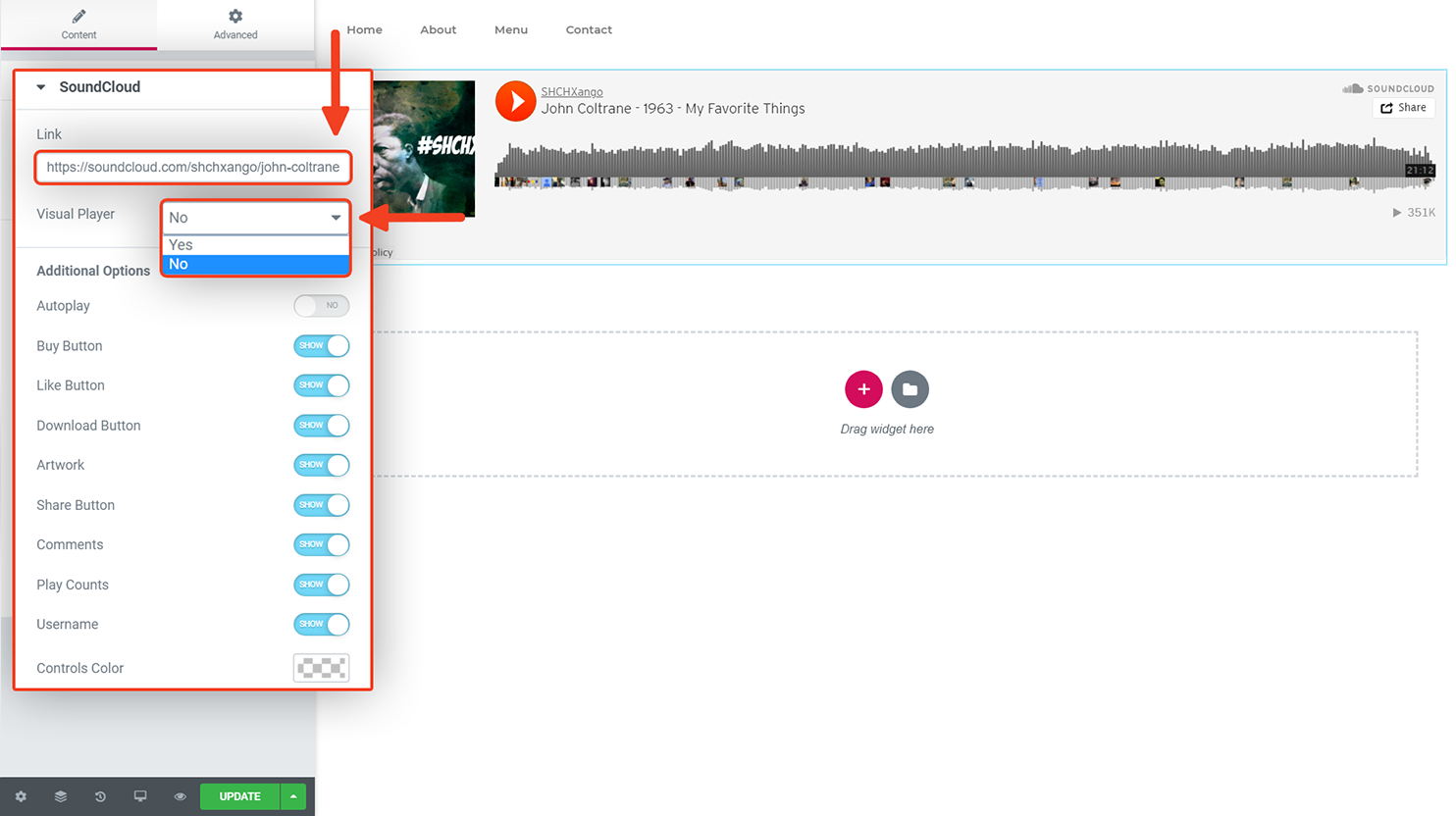 Additional Options
Auto Play: Click the toggle to enable or disable automatically playing the audio.
Click the toggle to Show or Hide the following options:
Buy Button
Like Button
Download Button
Artwork
Share Button
Comments
Play Counts
Username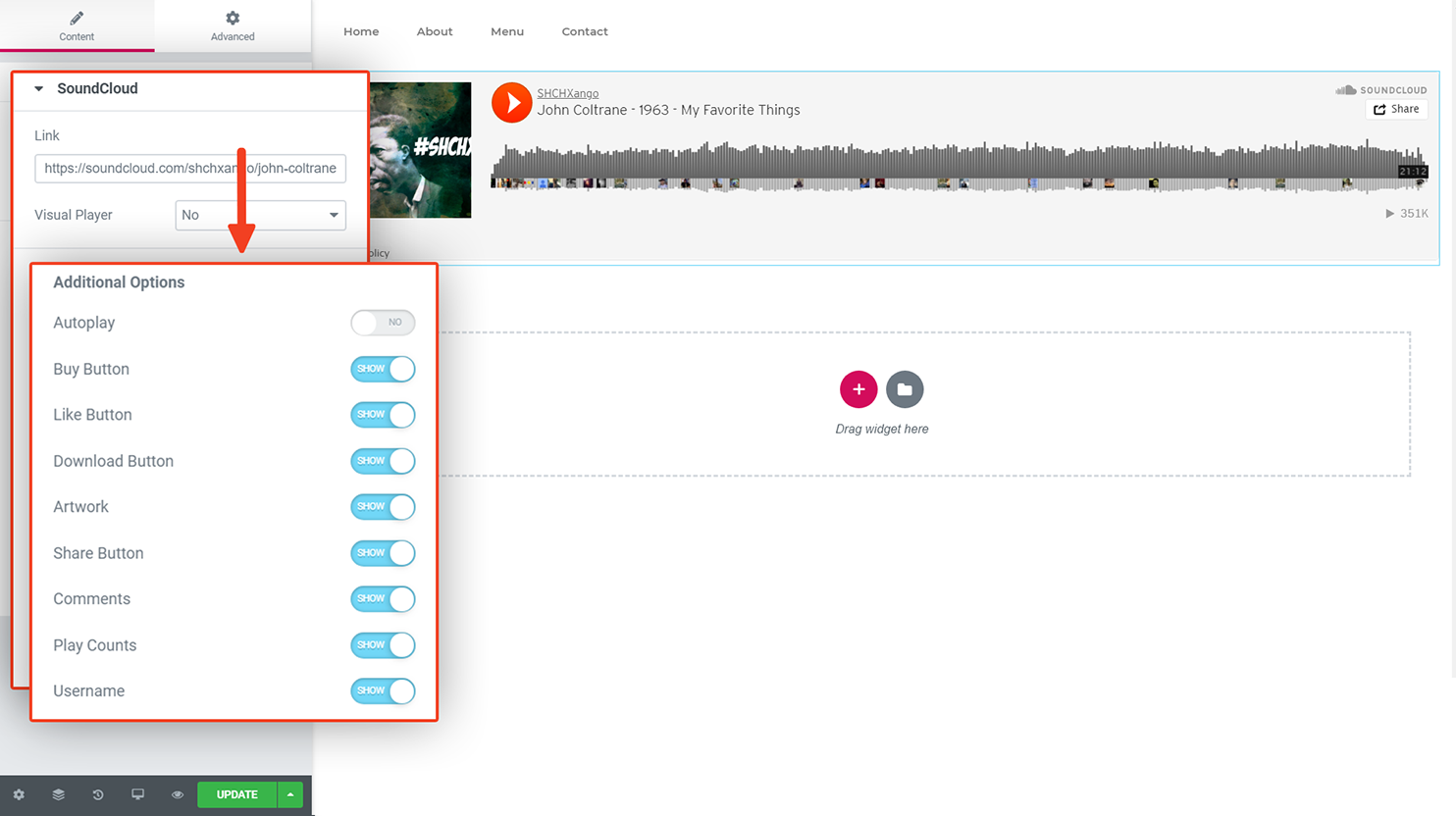 Controls Color: Customize the controls colors of the SoundCloud player.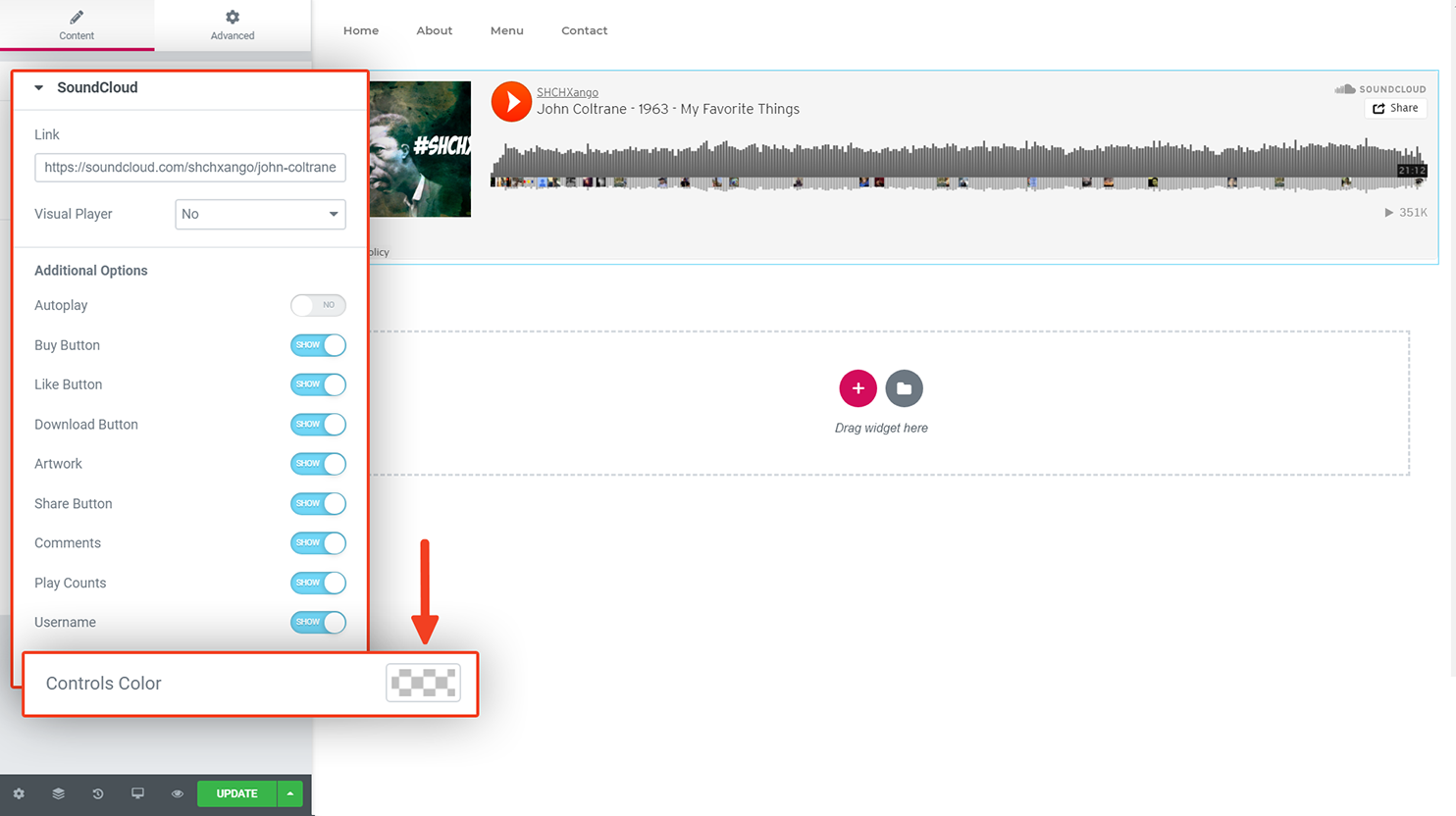 The Advanced Tab
In the advanced tab adjust the padding, apply Z-index to your elements, set conditions, motion effects, responsiveness, and more.
Next Up: Shortcode