Use the Shortcode widget to insert any shortcode of an element you want to use.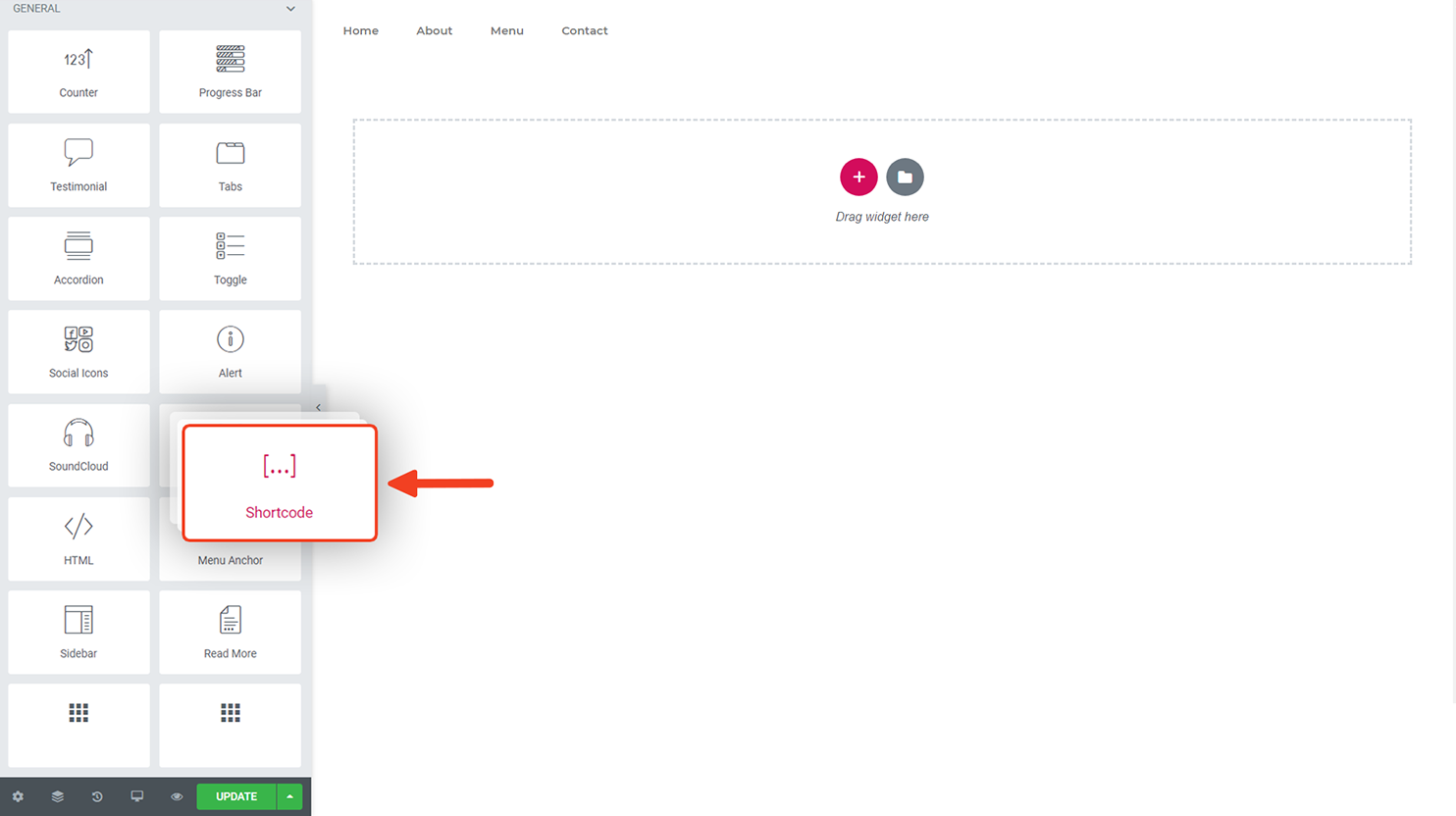 The Content Tab
Shortcode
Insert the shortcode into the field box. You will see the element on the page in real time.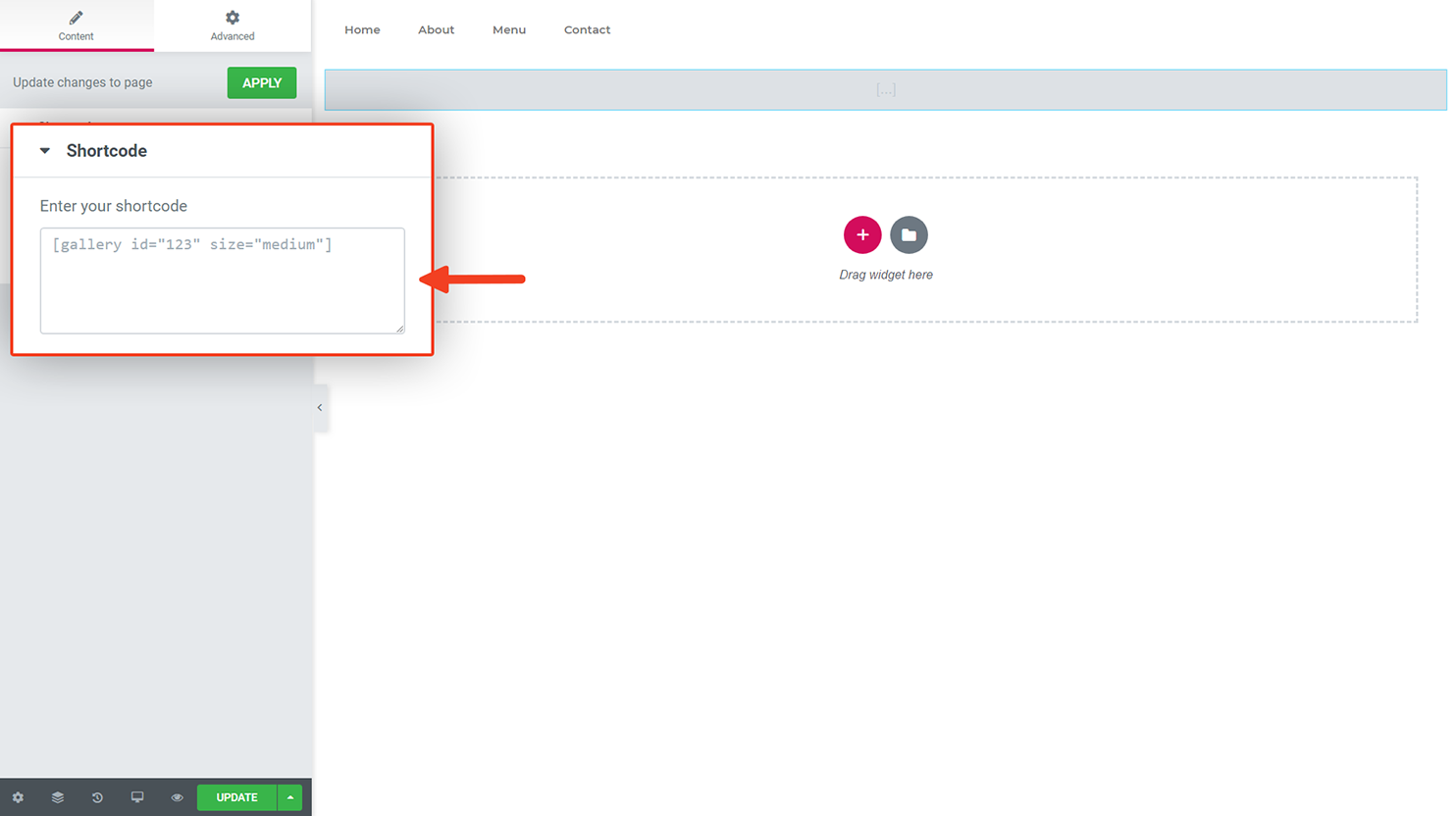 The Advanced Tab
In the advanced tab adjust the padding, apply Z-index to your elements, set conditions, motion effects, responsiveness, and more.
Next Up: HTML