Use the Menu Anchor widgets to anchor clicks to specific parts of your page, ensuring effortless scrolling within your pages.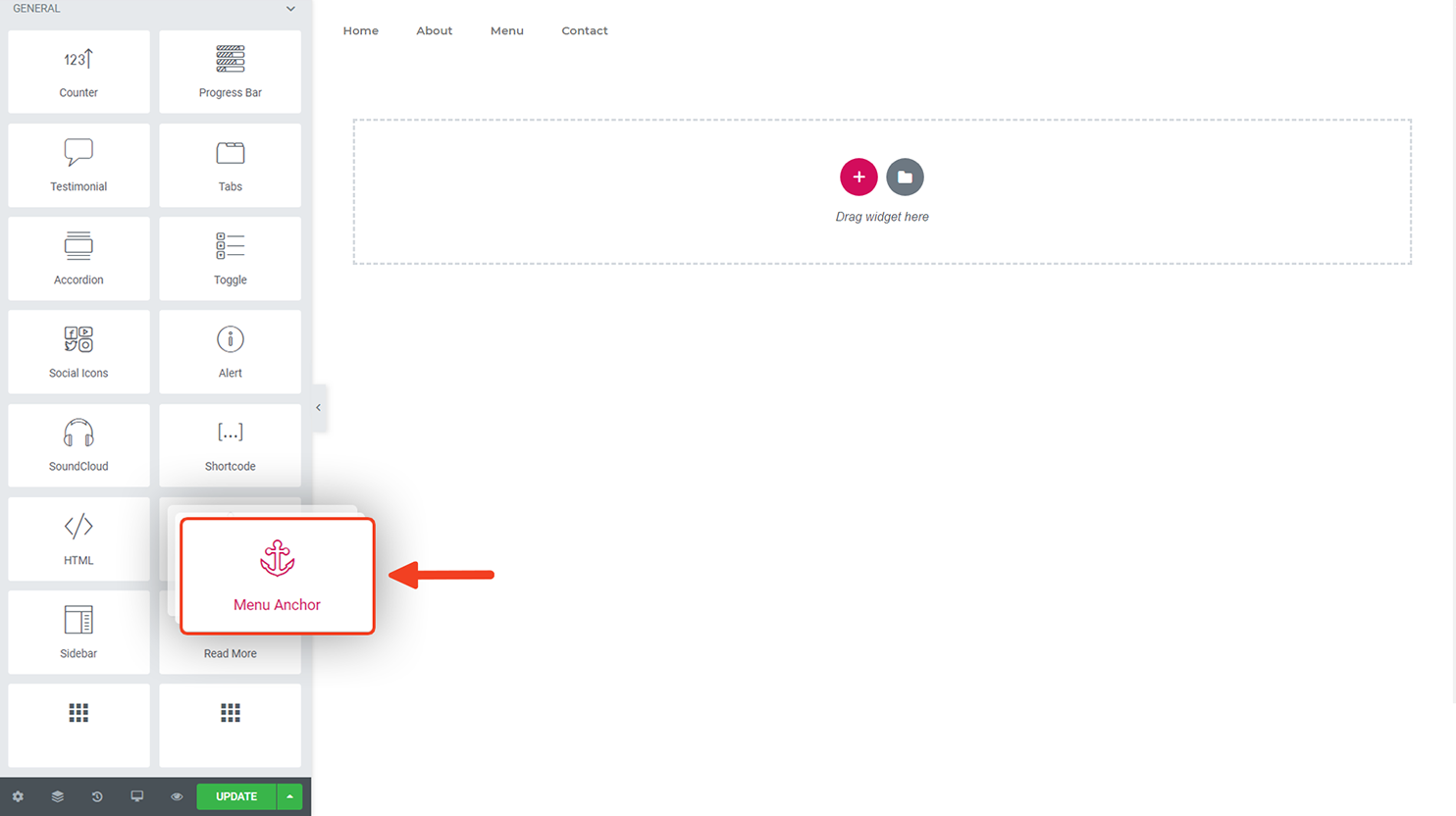 The Content Tab
Anchor
Drag and drop the menu anchor where you want the customer to be taken.
The ID of Menu Anchor: Title the menu anchor.
Go to the element from which you want your customer to scroll to the anchored portion of your page.
In the Link field of the element, insert # and the title of your menu anchor.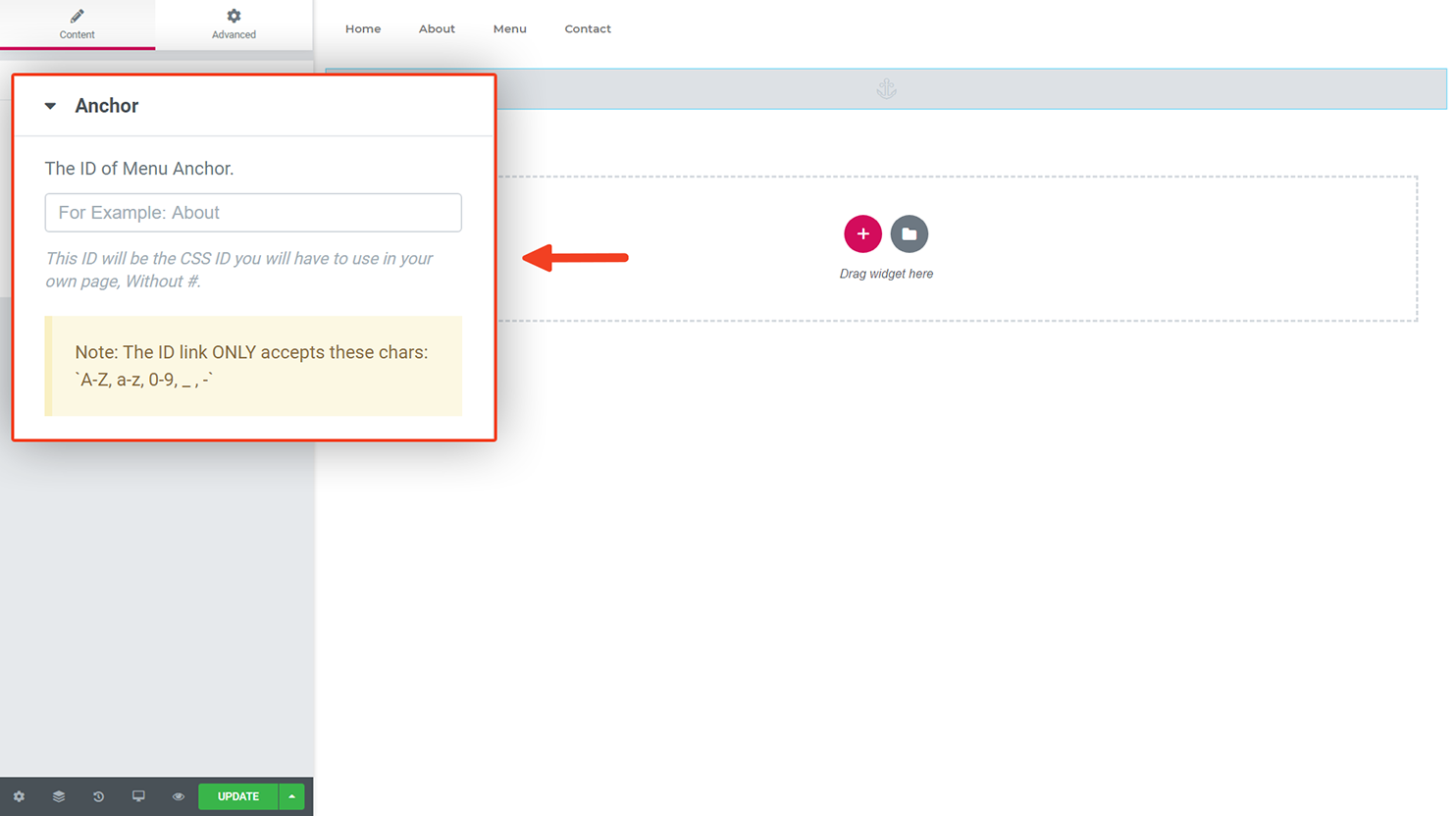 The Advanced Tab
In the advanced tab adjust the padding, apply Z-index to your elements, set conditions, motion effects, responsiveness, and more.
Next Up: Sidebar