The Sidebar widget allows you to insert any of your theme sidebars into a page.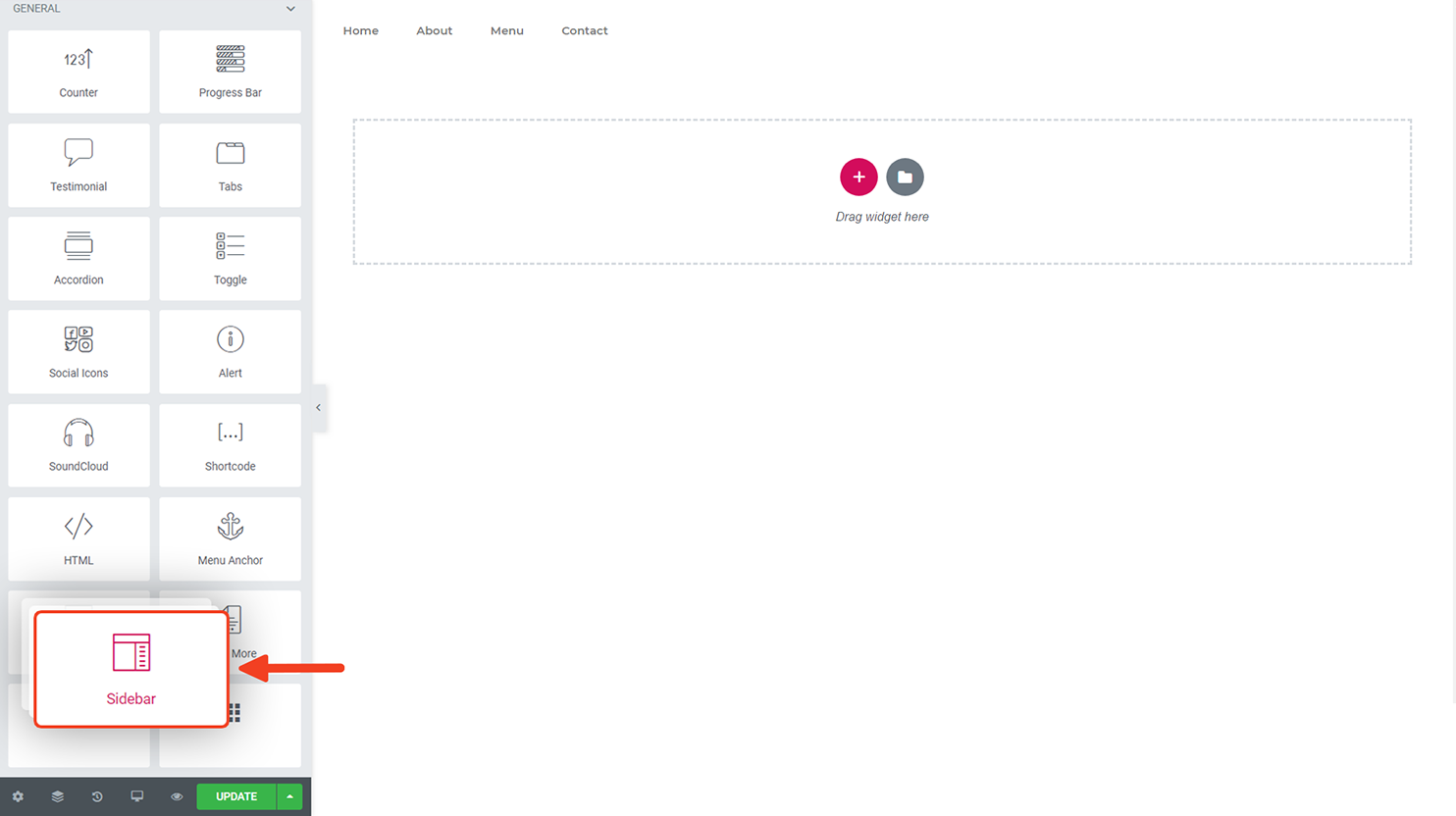 The Content Tab
Sidebar
Choose Sidebar: Click the drop down menu to select a sidebar.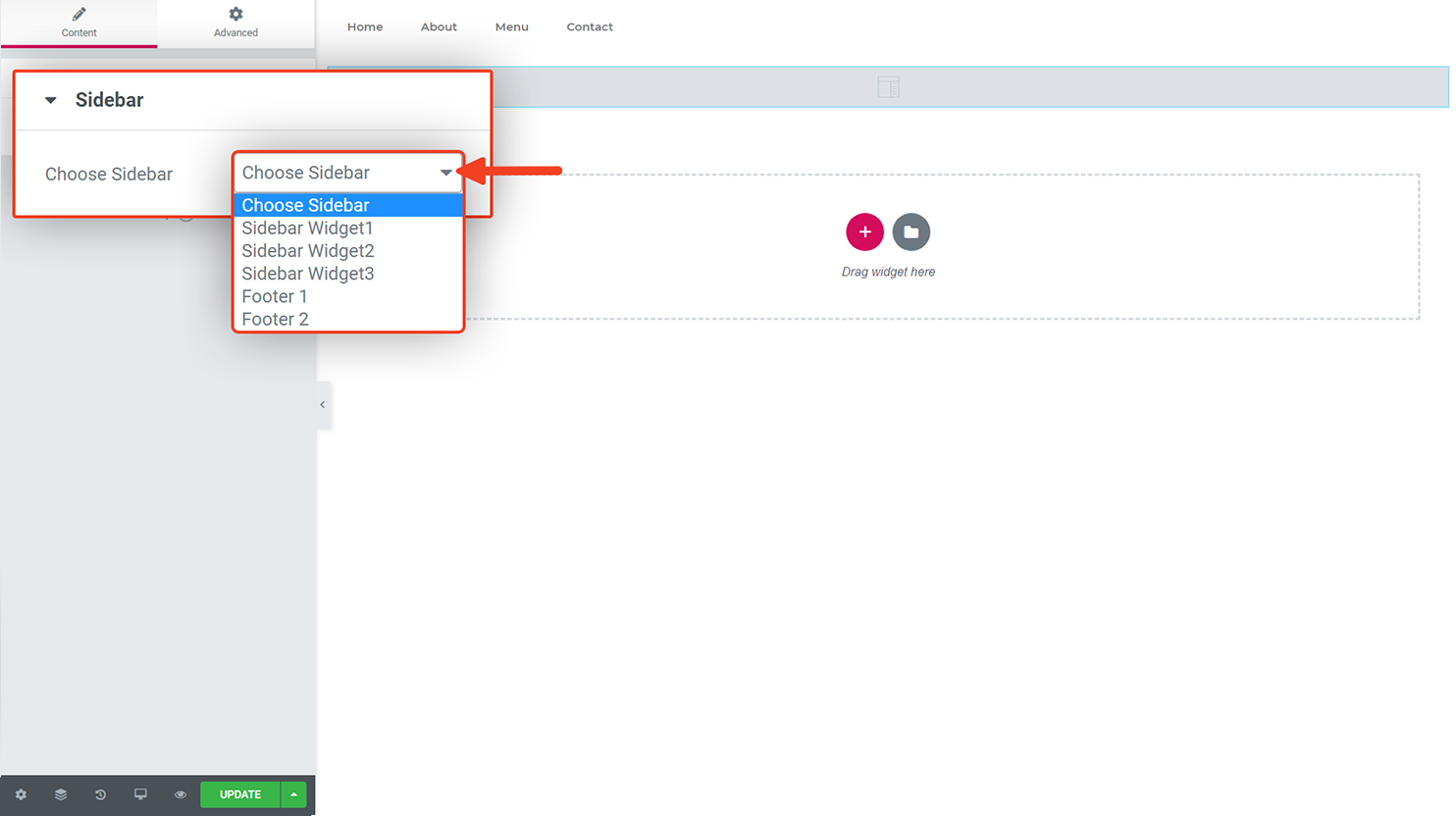 The Advanced Tab
In the advanced tab adjust the padding, apply Z-index to your elements, set conditions, motion effects, responsiveness, and more.
Next Up: Read More