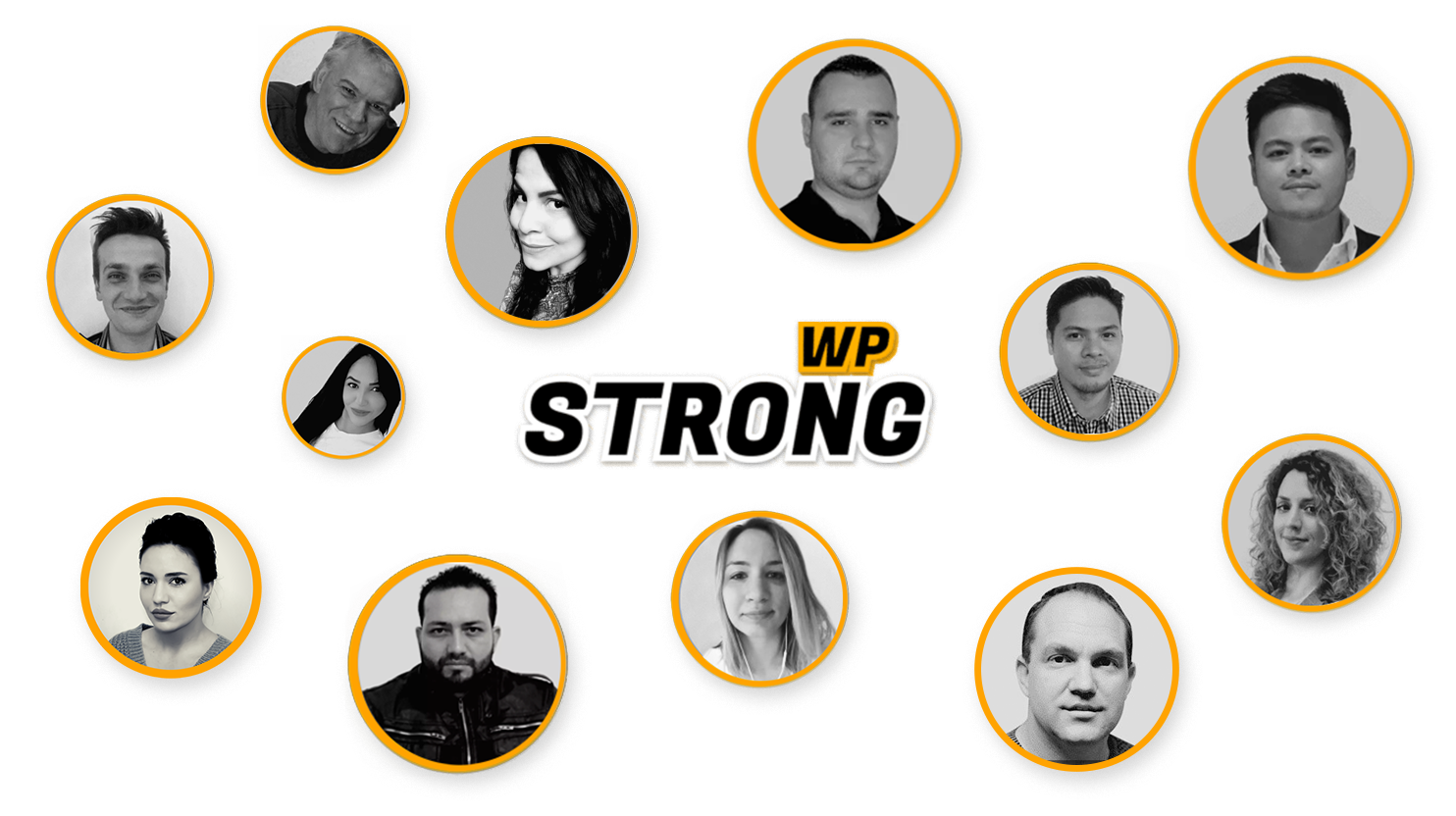 90+ PageSpeed Scores
for all client websites

20-30% increase
in clients' website traffic

90%+ retention rate
of all clients
How StrongWP increased it's retention rate to 90%+
StrongWP is ranked in the top 1% of digital agencies worldwide, offering speed and performance optimization and website management for small businesses. They tested out 10 different managed hosting providers for their clients' websites, but were not satisfied with any of the results. 10Web's AI-Powered WordPress Platform provided an all-in-one solution for the agency, and remains StrongWP's choice for hosting.
The challenge
Since StrongWP provides optimization services to their clients, Jason needed the top hosting platform that would enable his firm to deliver. His team's commitment to finding the best option for his clients' needs was no light feat:
"Over 10 or 11 months we tested more than 10 different managed hosting providers", Jason notes. His agency worked with WPEngine, Flywheel, Nexcess, Liquid Web Private Cloud, Digital Ocean Droplets, Vultr and the Vultr High Frequency Compute Servers and several more, hoping to find "the best and most optimized hosting" to build the agency's service on.
Once Jason discovered 10Web's AI-Powered WordPress Platform, his search was over. As he points out, "10Web has everything you need to manage WordPress websites effectively at the lowest cost in the industry".
Why StrongWP chose 10Web
10Web's AI-Powered WordPress Platform is an all-in-one solution that is so much more than just hosting. Since 10Web is built specifically for agencies, it includes an extensive toolkit that has everything needed to drive agency growth.
As a busy agency owner, Jason appreciates the convenience of having everything right at his fingertips: "Everything you need to host and maintain a website at perfect speed and performance conditions is all included. You don't need any other plugins…it's all there!"
With 10Web, agencies can manage websites and clients from a single intuitive dashboard, and sell website optimization services, more SEO and ads using 10Web's automated PageSpeed booster.
In addition to these innovative features, 10Web's knowledgeable and supportive customer care agents sealed the deal for Jason and his team at StrongWP: "What made 10Web stand out is the close customer service with their senior team and the willingness to work with us to make the platform work for our needs."
Jason adds that the tools and the resources 10Web provided allowed his agency to "onboard websites faster, secure them, and optimize them for speed and performance."
For StrongWP, 10Web's caching and speed optimizer tools are the "best in the world, hands down" since the "top 10 caching and performance optimization plugins do not even come close to the results you get with the one in the 10Web platform." An added bonus for the StrongWP team? "10Web's automated 90+ PageSpeed scores are accurate!"
The solution
In addition to 10Web's AI-Powered WordPress Platform being specifically designed with agencies in mind, Jason appreciated the platform's commitment to continuously improving and evolving its offerings, offering a custom approach:
With 10Web's AI Website Builder, Jason is also able to build client websites "in less than five minutes after installation." This saves hours of work, and as he notes, makes a world of difference than the standard "week or two to build a site from scratch."
The results
StrongWP now has a 90%+ retention rate and 5 star ranking for the brand
All client websites on desktop have a 100 PageSpeed score
All client websites on mobile have a 90+ PageSpeed score
All websites optimized with 10Web's Speed Optimizer saw a 20-30% increase in traffic and keyword ranking within 6-8 weeks
Jason adds: "10Web's Speed Optimizer is the only one on the market that truly works well enough to get the good scores and keep them there once we get them!"