To schedule plugin updates, log into your 10Web dashboard. Click on the website for which you want to schedule the updates. In the individual website dashboard, click on Plugins, and go to the Scheduling tab. You can enable and use this feature by:
Turning the

Enable Scheduling toggle On.

Select monthly, weekly, or daily updates by moving the slider.

Set the exact time and day of your scheduled updates from the drop-down menus under

Enter start time and date.
Enable Backup Services to Perform Safe Update and

enable automatic website backups prior to every scheduled update.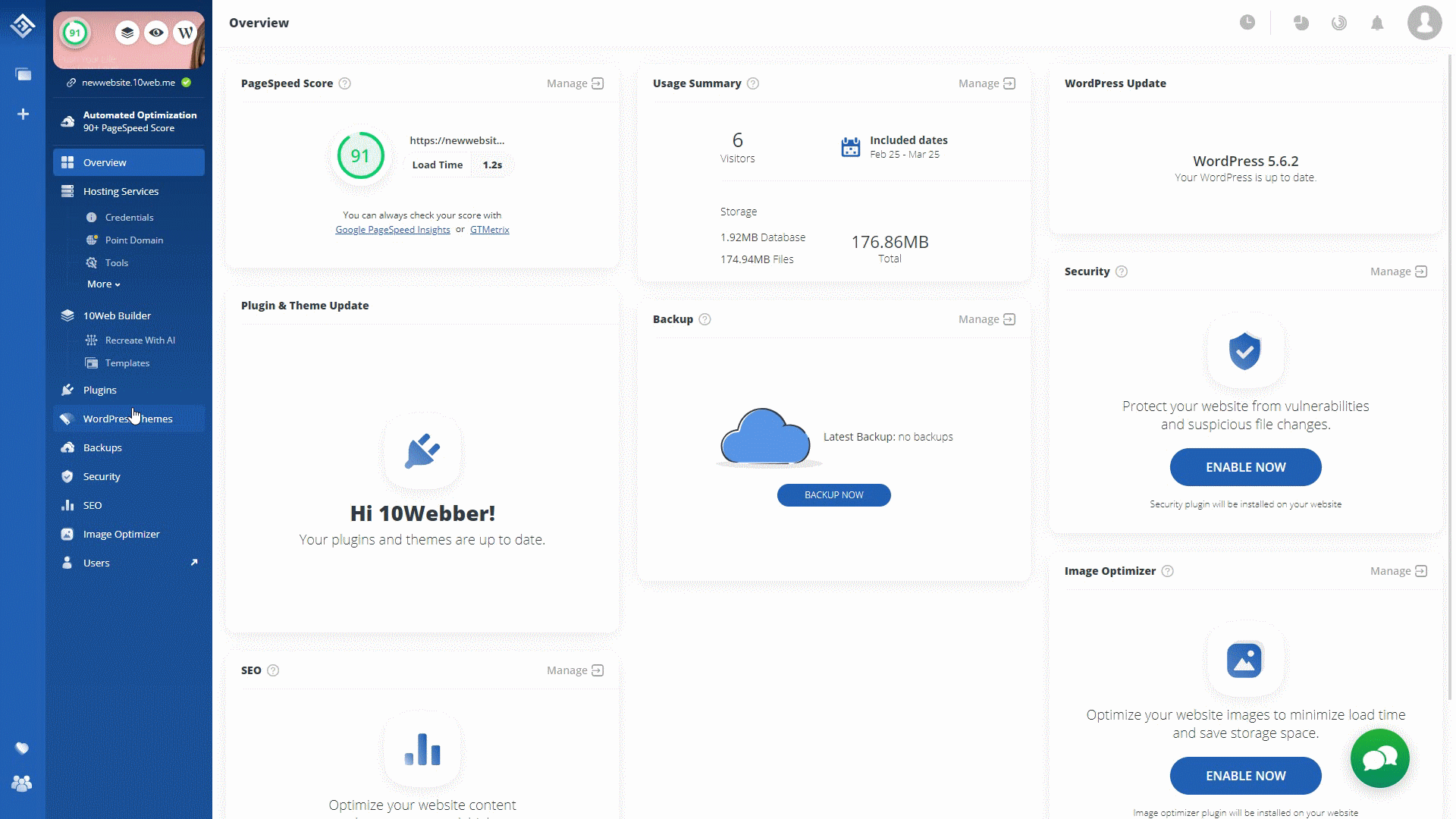 Check the box next to each plugin to

Include/Exclude plugins for scheduled updates.
For bulk scheduling, check the Include All checkbox.

Click the

Save & Schedule

button to save your changes.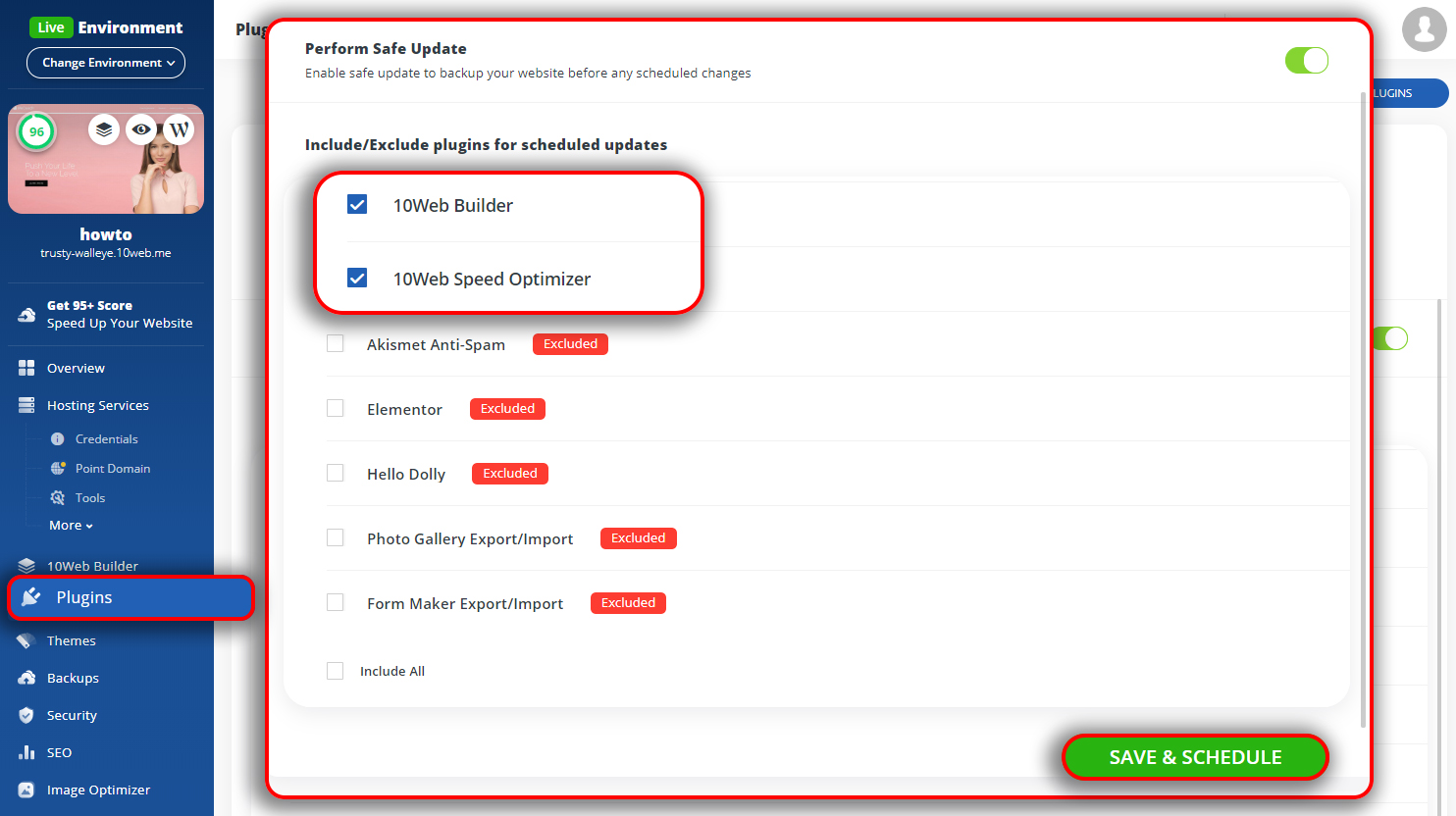 The Scheduling History tab shows all the completed scheduled updates, the date of the last update, the names of the updated plugins, and which version the plugins were updated to and from.