The 10Web Builder has two components within it: an AI assistant and a Templates component. Creating, importing, placing, and editing a header/footer is done through the WP admin panel and the 10Web Builder.
Creating a Header/Footer
To create a header/footer, go to your WordPress admin dashboard.
Click on: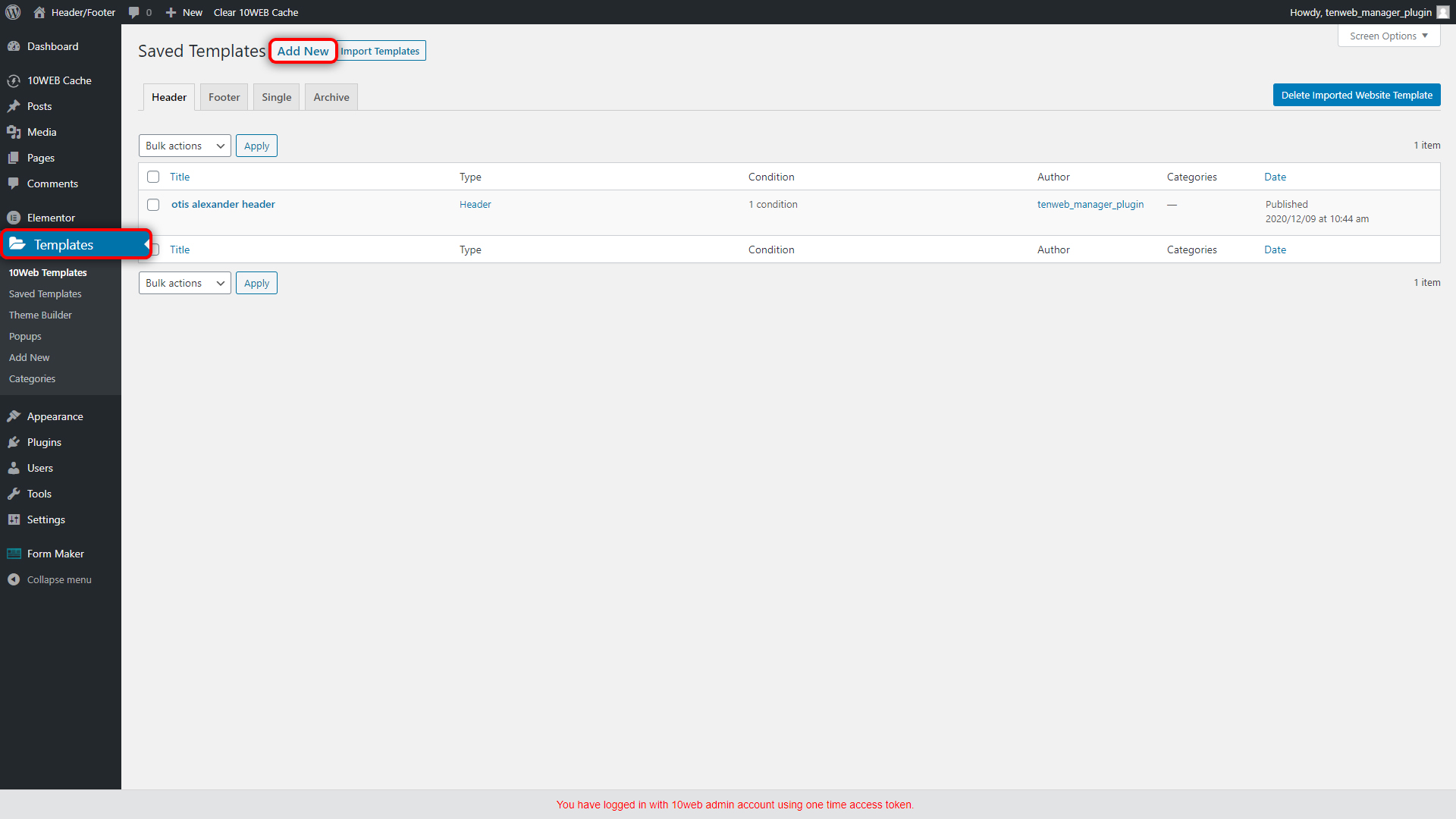 A popup will appear. From the dropdown menu choose:
The type of template you want to create

Enter a title

Click Create Template
You will be redirected to the 10Web builder to start creating your template.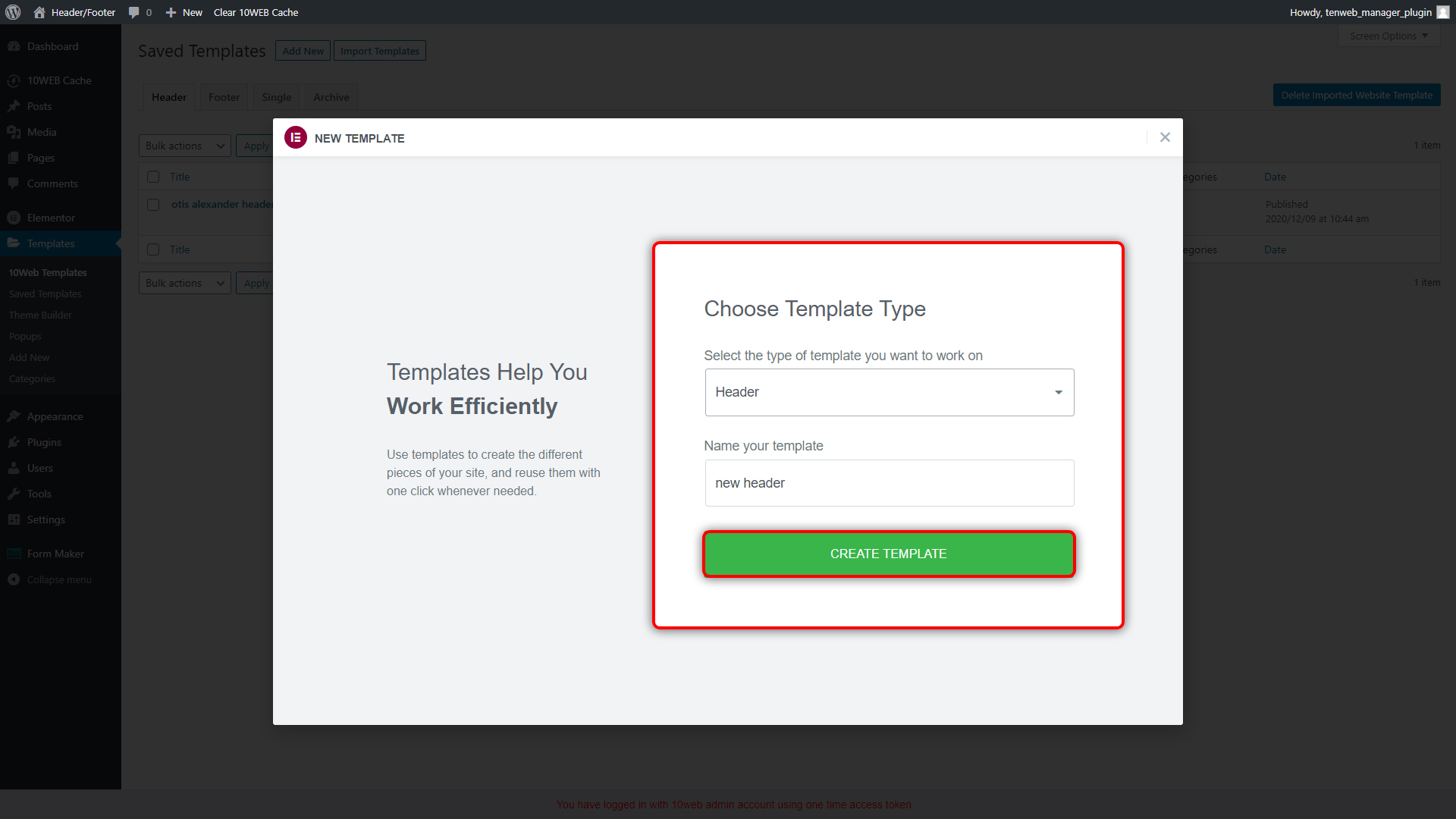 Importing Header/Footer
If you have templates in your computer or you have them in a zip file, you can import them from the WP admin dashboard of the website you would like to apply it on. To import a header/footer, go to your WordPress admin dashboard.
Click on:
Templates

Import Templates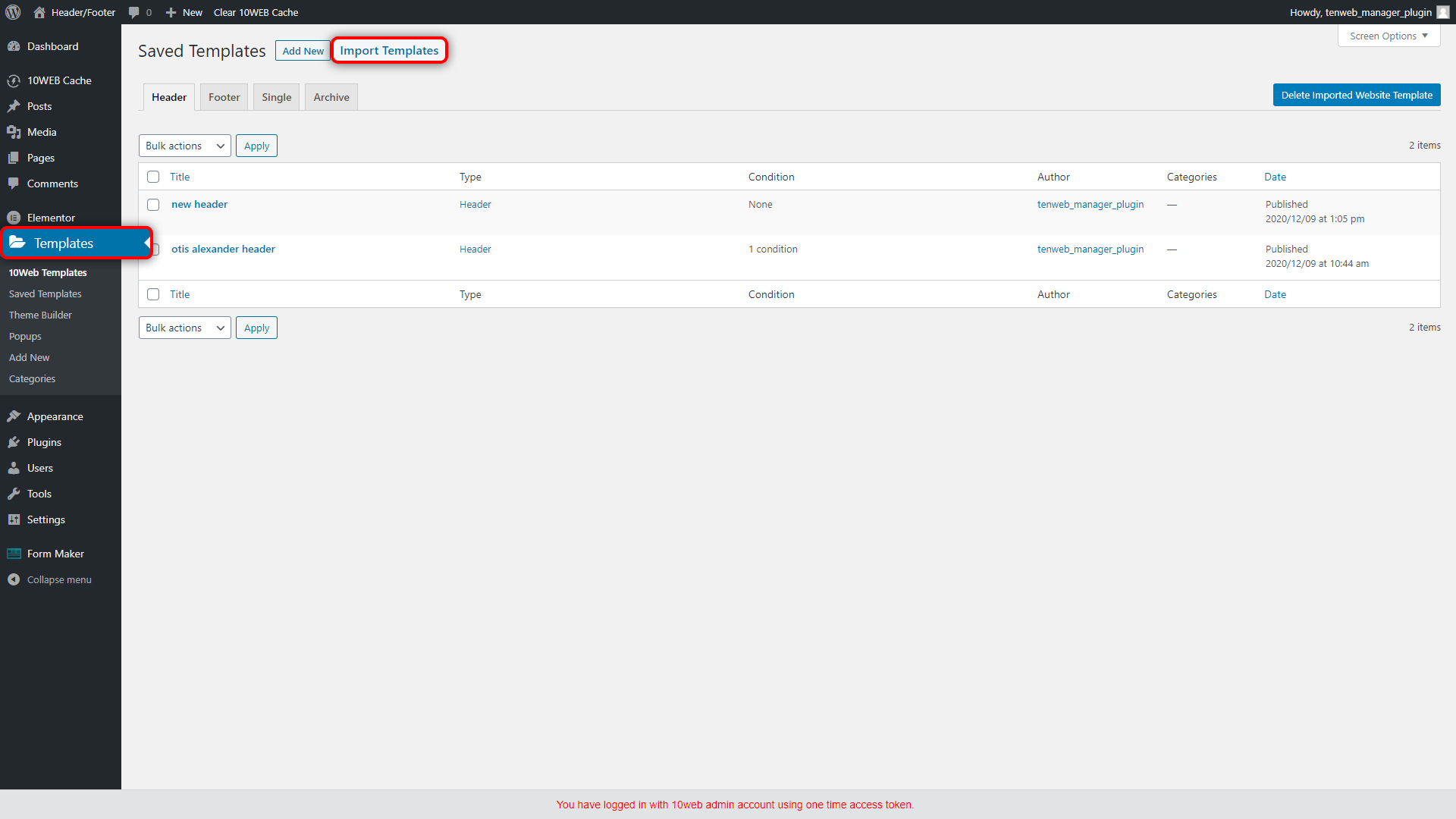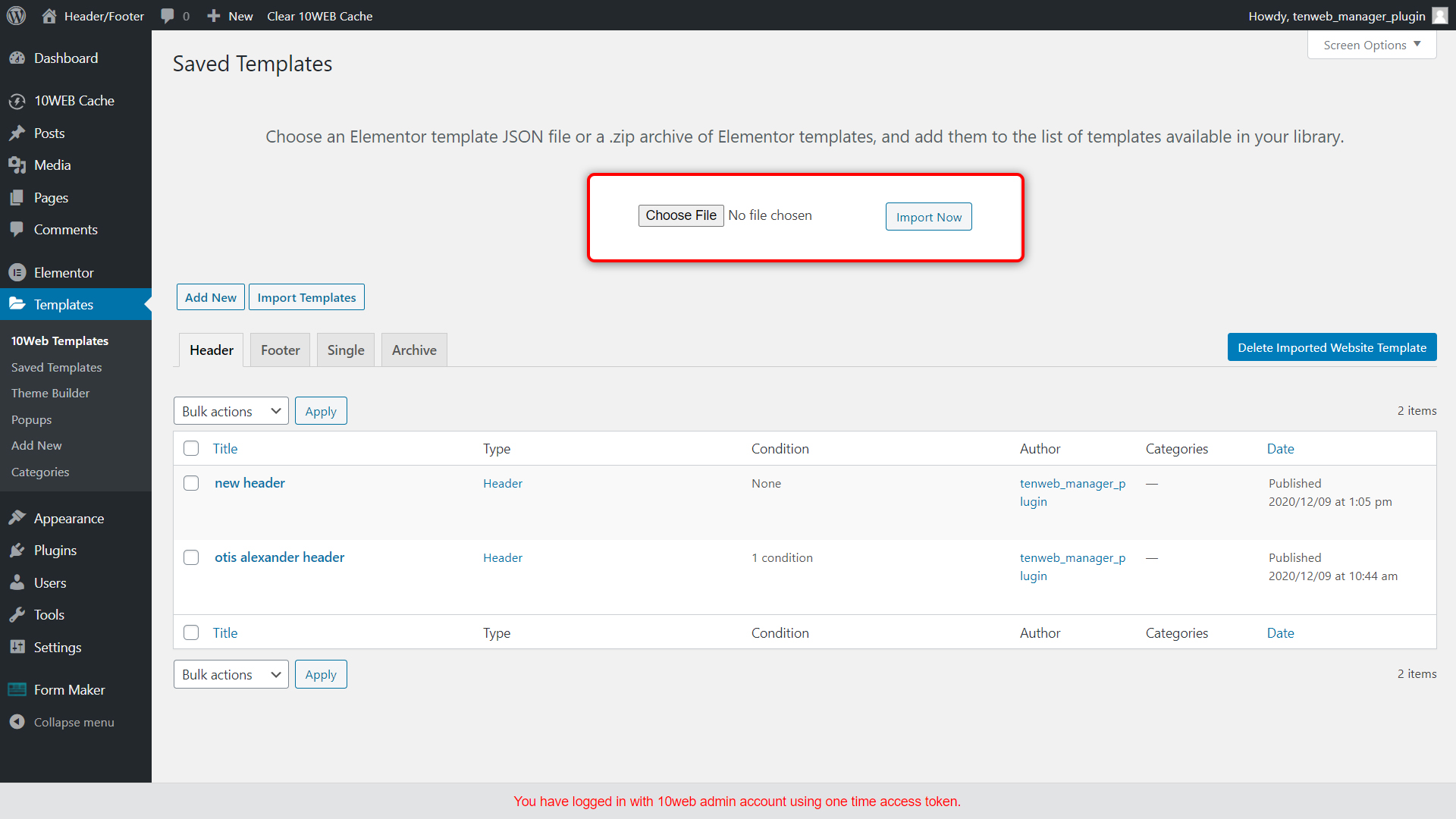 Choose your imported header by navigating to the 10Web Builder. Click on the Header/Footer drop down menu and choose the header or footer you want to use. Once you are done with getting the look you want, now you are ready to set conditions so your Header/Footer appears on the correct pages.
Setting Header/Footer Conditions
In the 10Web Builder and on the Header/Footer page, click on: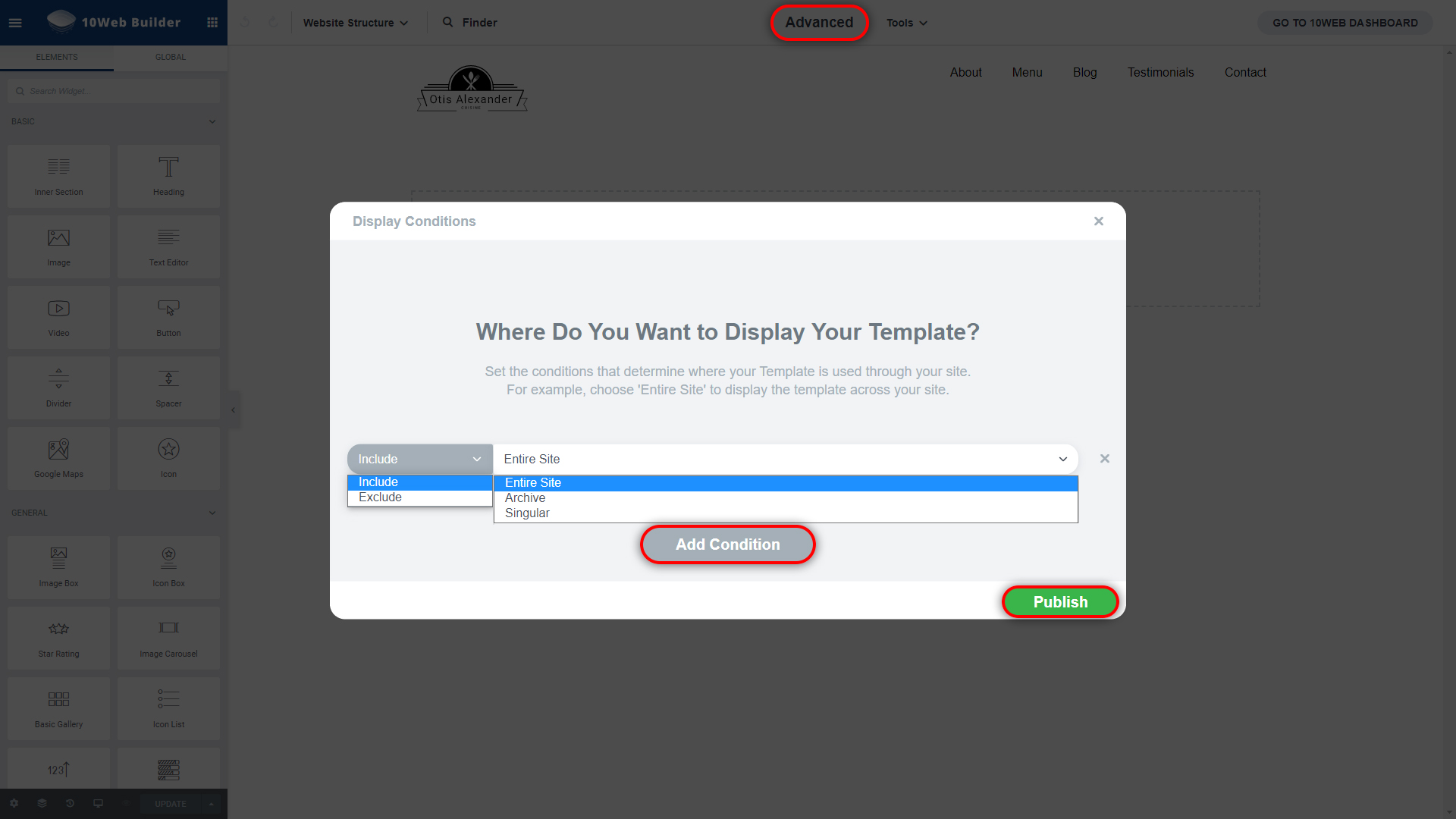 Set the conditions following this logic:
Include or Exclude

Entire Site, Singular, or Archive

Set the Page

Set the Specific Page or all pages

If a specific page, enter page URL or URLs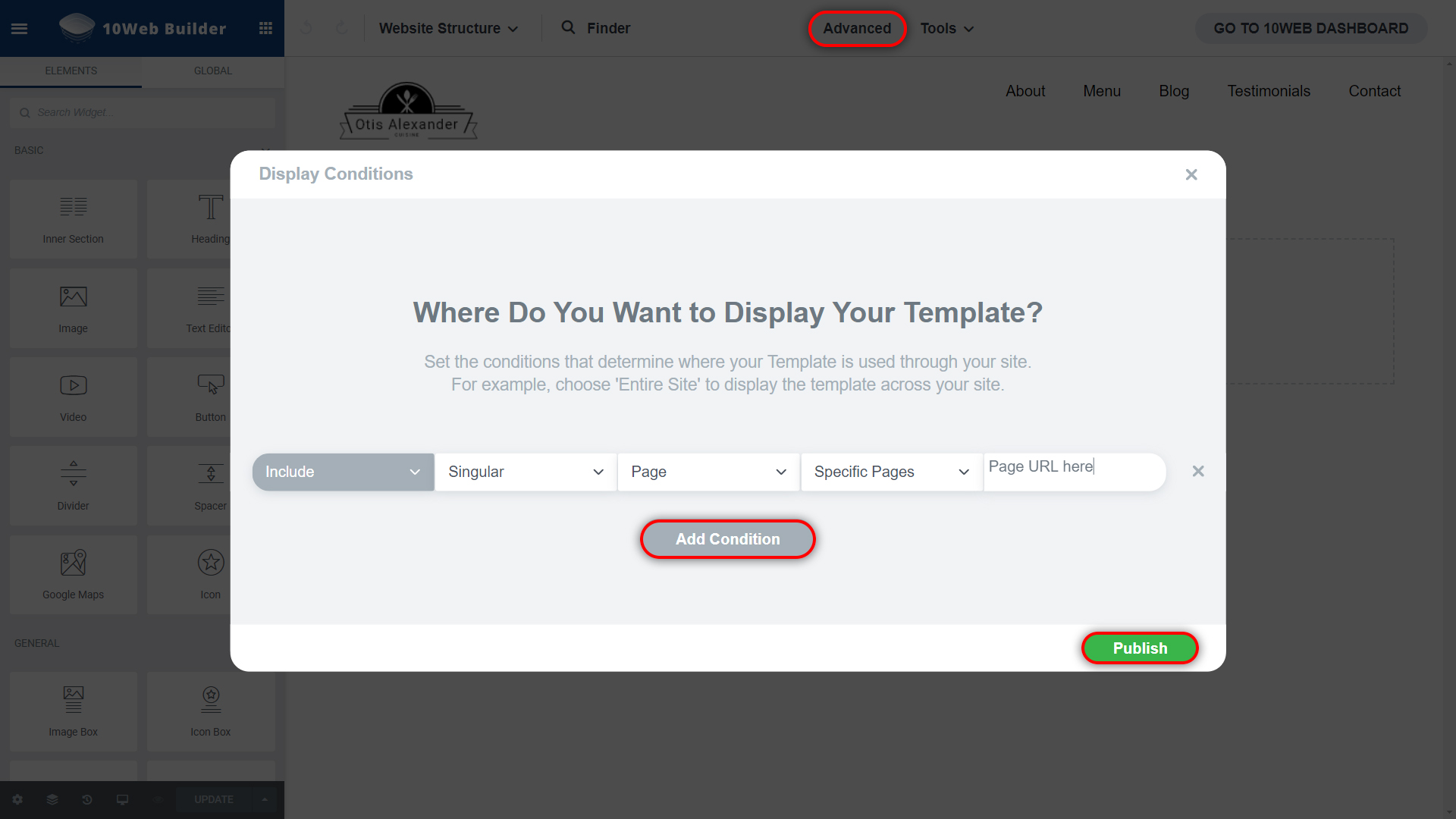 Click on Publish to save the conditions.