All websites hosted at 10Web have automatically created restore points with up to 10 restore points and a limit of 20 GB. What does this mean? For example, if your website is 5 GB, you will have 4 restore points. These are daily automatic backups of your website and allow you to restore to one of the previous versions of your website. If you need more restore points, please enable the Backup Services.
How to restore your website to a specific point
Log into your 10Web Dashboard and click on the website that you want to restore. To the left of your dashboard, under Hosting Services, click on Restore Points. Choose the date to which you would like to restore your website to and click the Restore button.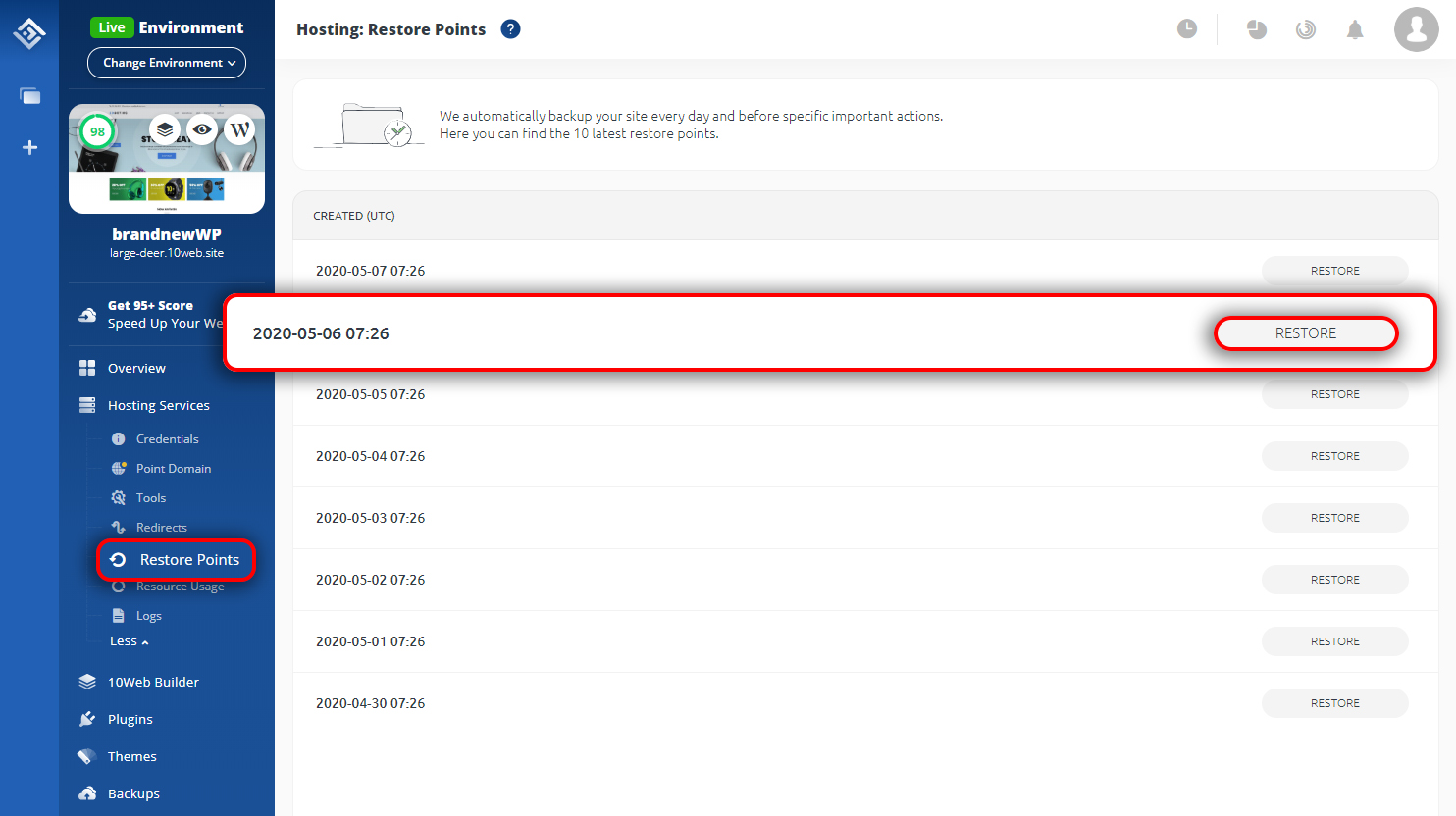 Confirm the restoration of your website to the chosen date by clicking the red Restore button.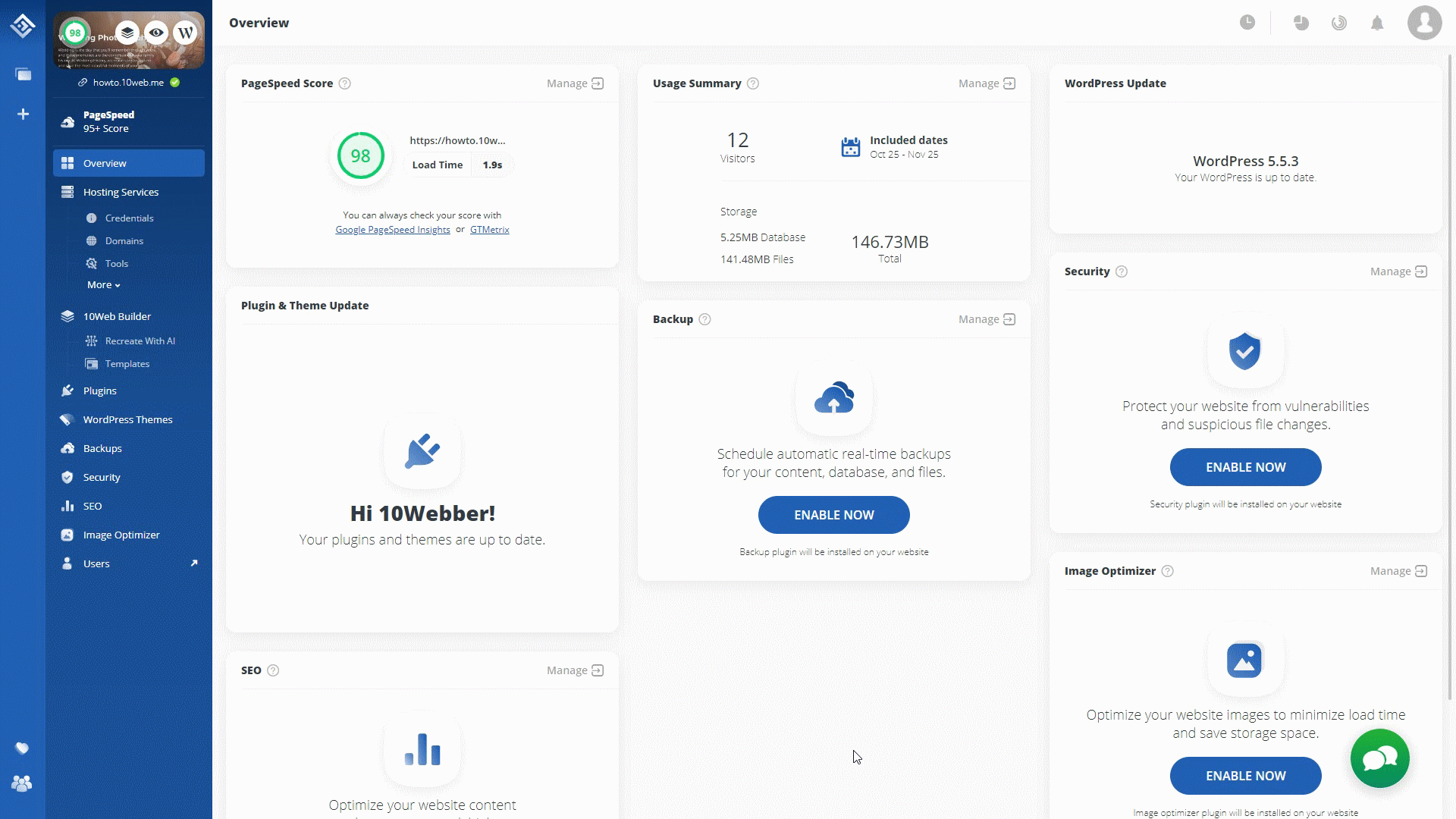 You will get a notification of success at the bottom right of the dashboard.