If your website is not pointed to 10Web, you will see a Point Domain button under Hosting Services. Click on Point Domain to get started.
If your website is pointed to 10Web, to manage your DNS records in the 10Web Dashboard, click on Domains under Hosting Services. In front of your domain name, click on Manage DNS to get started.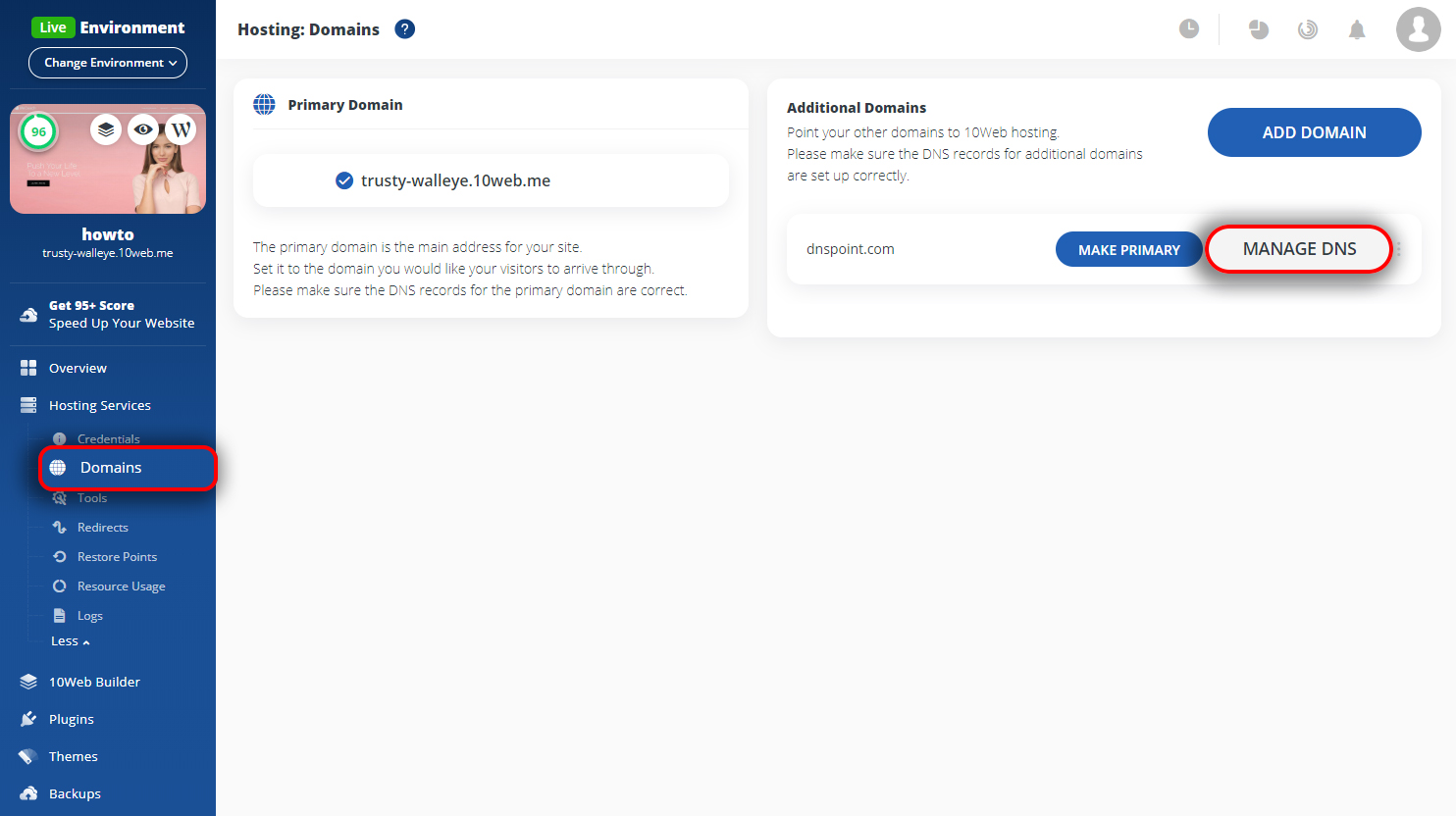 A page with all your DNS records for that domain will open. Here you will see your:
Nameservers

DNS record types

the option to add DNS records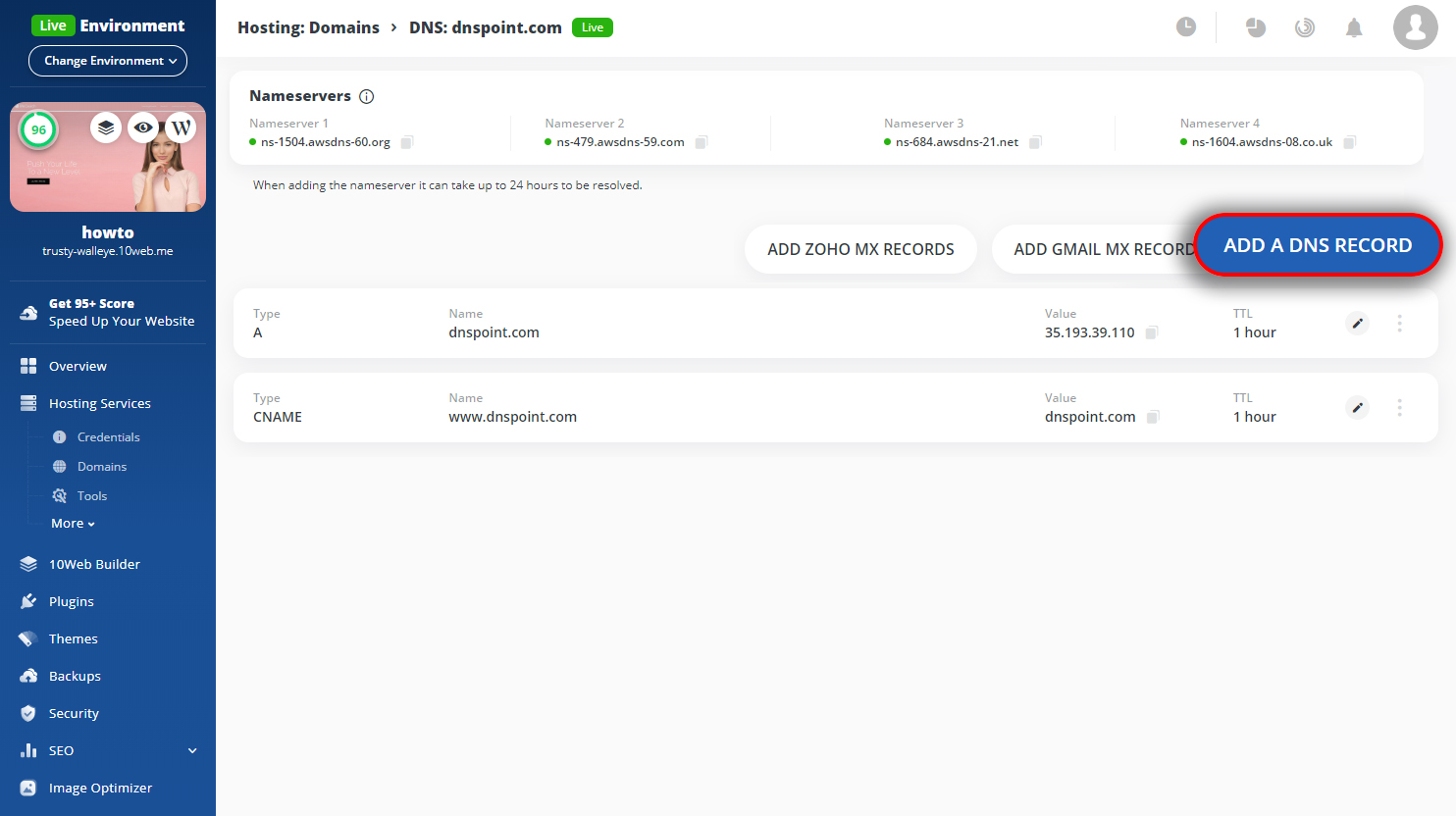 To add a record:
Click on

Add a DNS Record

From the dropdown menu under

Type

, choose the record type

Fill in the necessary values and click

Add DNS Record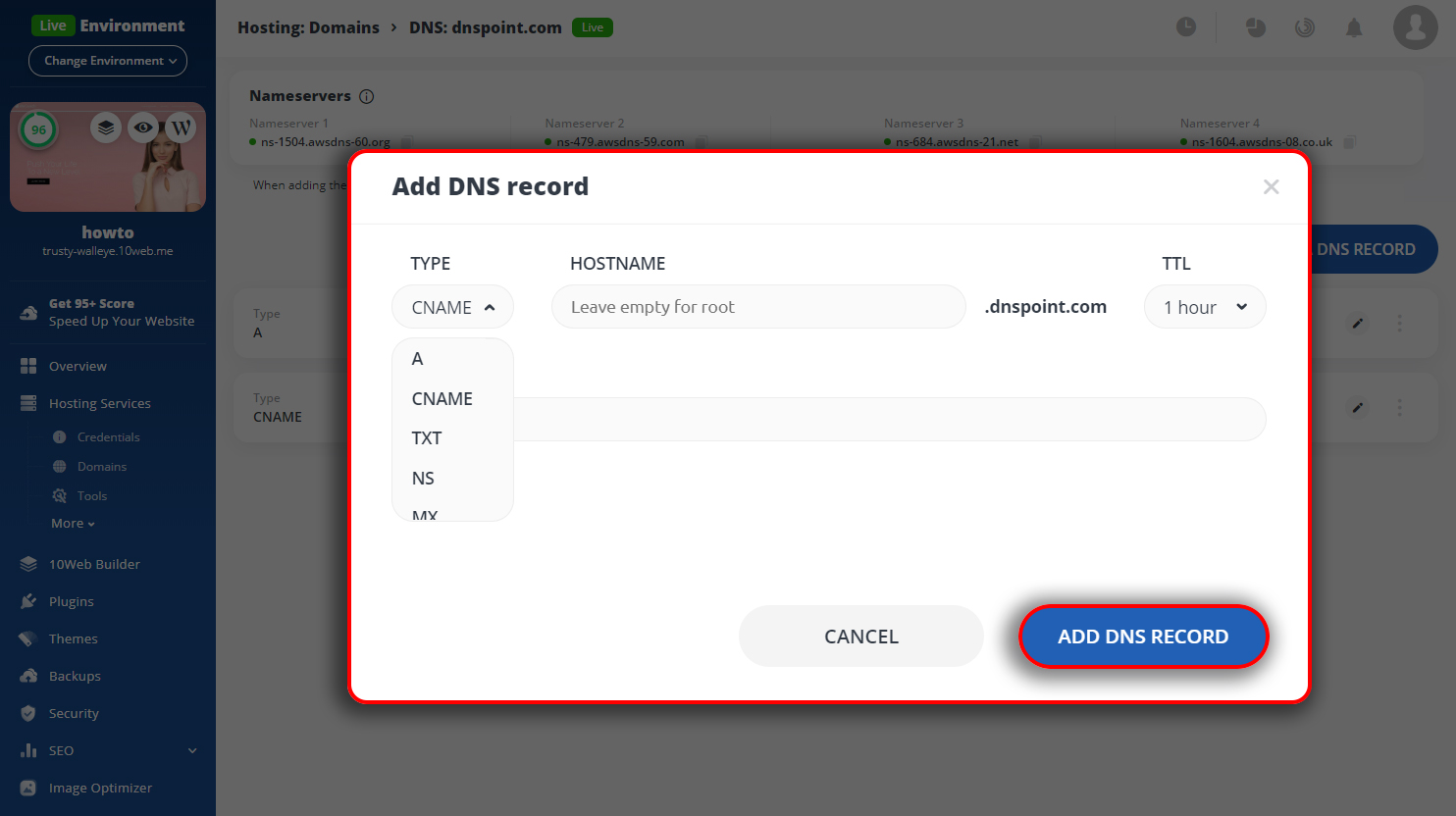 We have made adding DNS records for G Suite/Gmail and Zoho easy and fast. Either click on Add Zoho MX Records or Add Gmail MX Records, the values for the records will automatically appear in a pre-filled window.
Click on Add Records and you're done!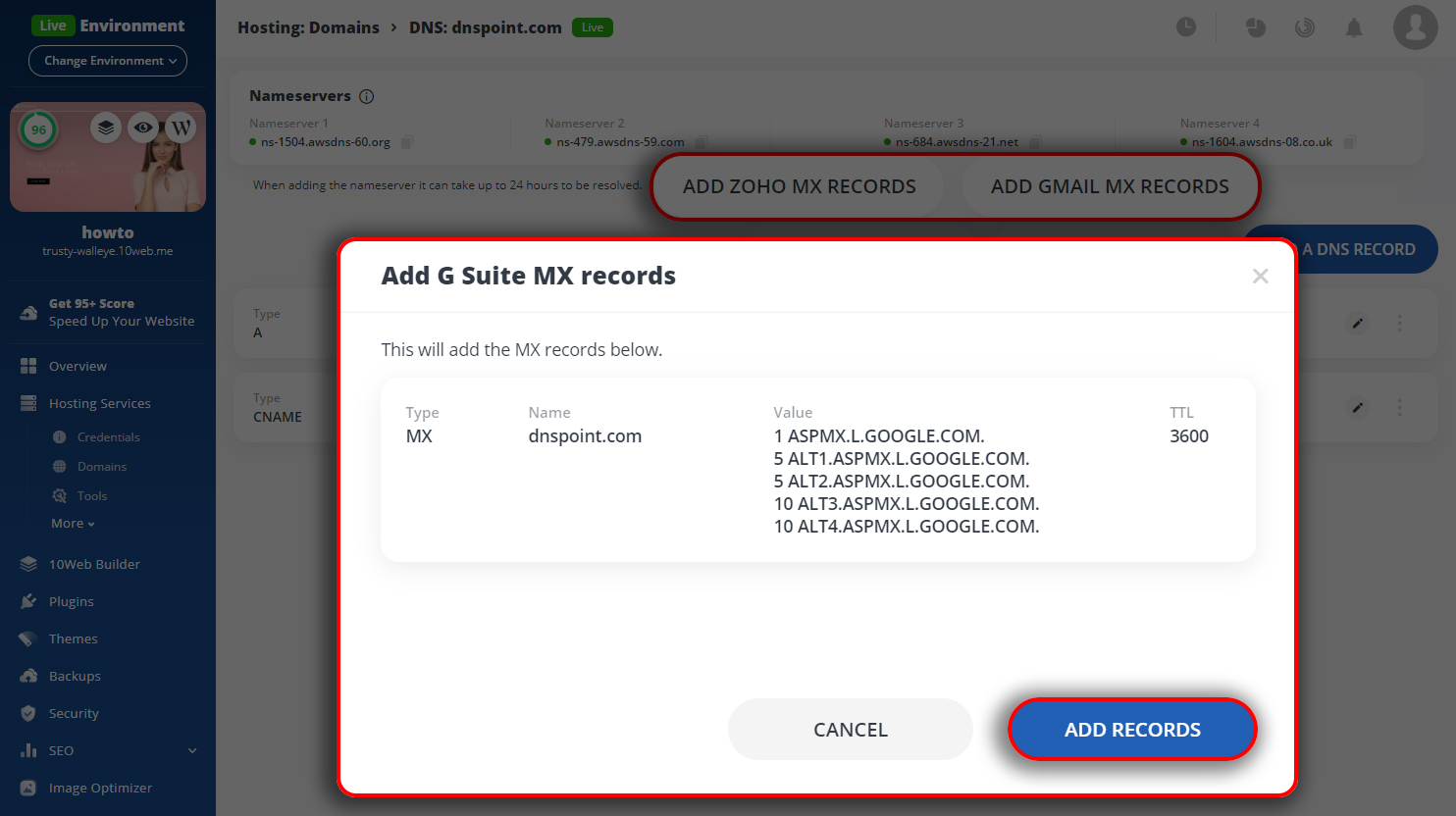 To edit existing DNS records, simply click the edit icon located to the right of the record you would like to edit.
If you need to create multiple TXT records, click the edit icon to the right of your TXT record and fill in the value of your additional TXT record on a new line. Click save to create the record.