To avoid visitors getting warnings when visiting your site, it is important to verify your SSL after installation. To make sure that your SSL certificate and its intermediate certificates are set up correctly, you can use a third party SSL server test.
If your test returns an A grade, everything is up to date and is set up correctly.
If you get a grade below A, there may be a few reasons. One reason may be that the DH key exchange parameters are weak and for that reason the grade is a B. The second reason could be that the TLS is not up to date.
If your website is hosted at 10Web, chances are it's because of the Incomplete Certificate Chain error. This means that besides your primary certificate, your intermediate certificate needs to be added as well.
Most SSL providers will have emailed you your .key and .cert values.
To add the values to your SSL certificate, go to your 10Web dashboard and click on the website you need to manage.
Under Hosting Services click on Tools and navigate to the SSL certificate field. From the dropdown menu, choose Update Custom HTTPS.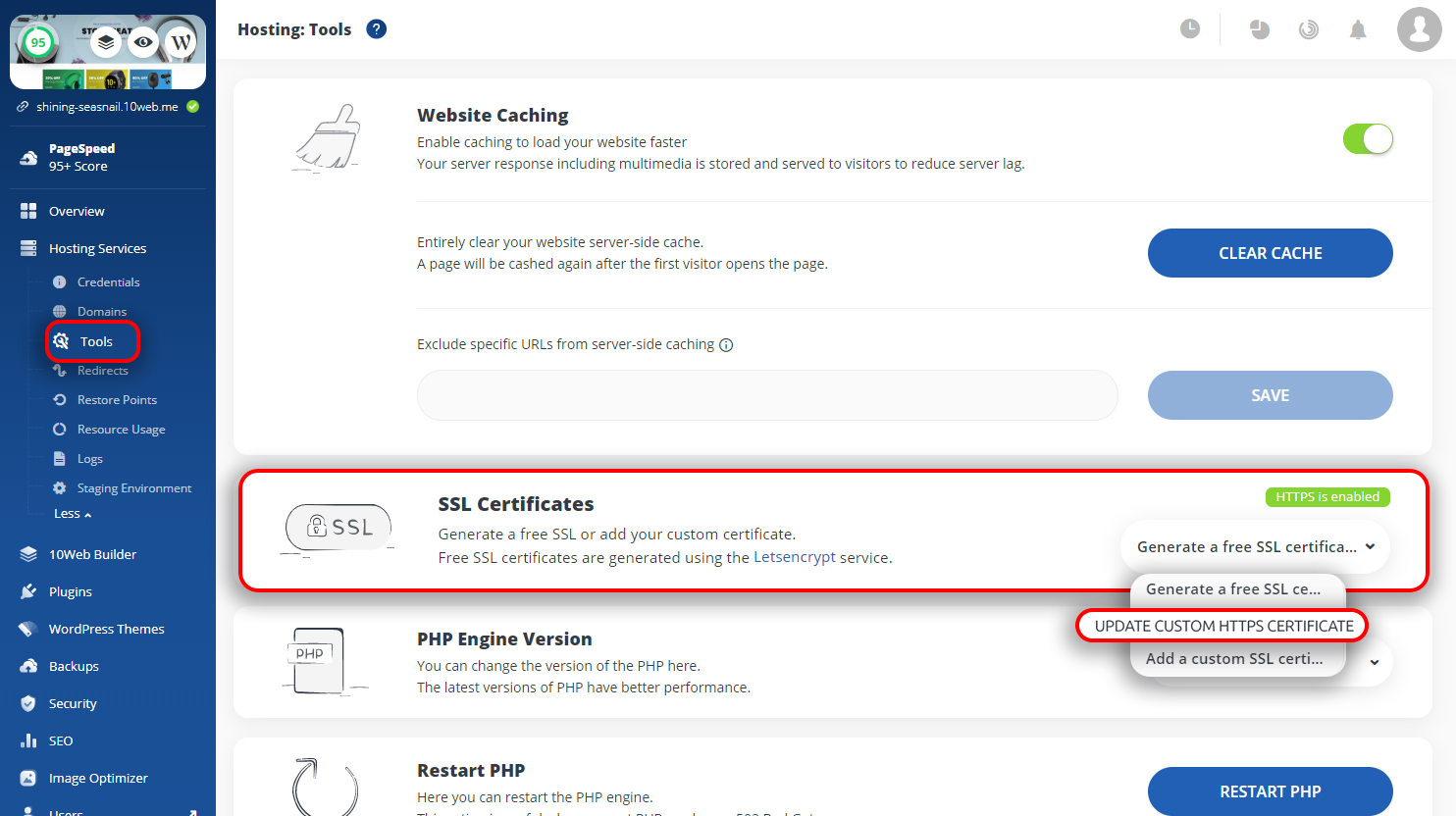 Fill in the .key and .cert fields and click Save.