Verifying your SSL after installation is important to avoid visitors getting a warning in their browsers. To make sure that your SSL certificate and its intermediate certificates are set up correctly, go to this third party SSL Server Test. Write in your domain and press "Submit."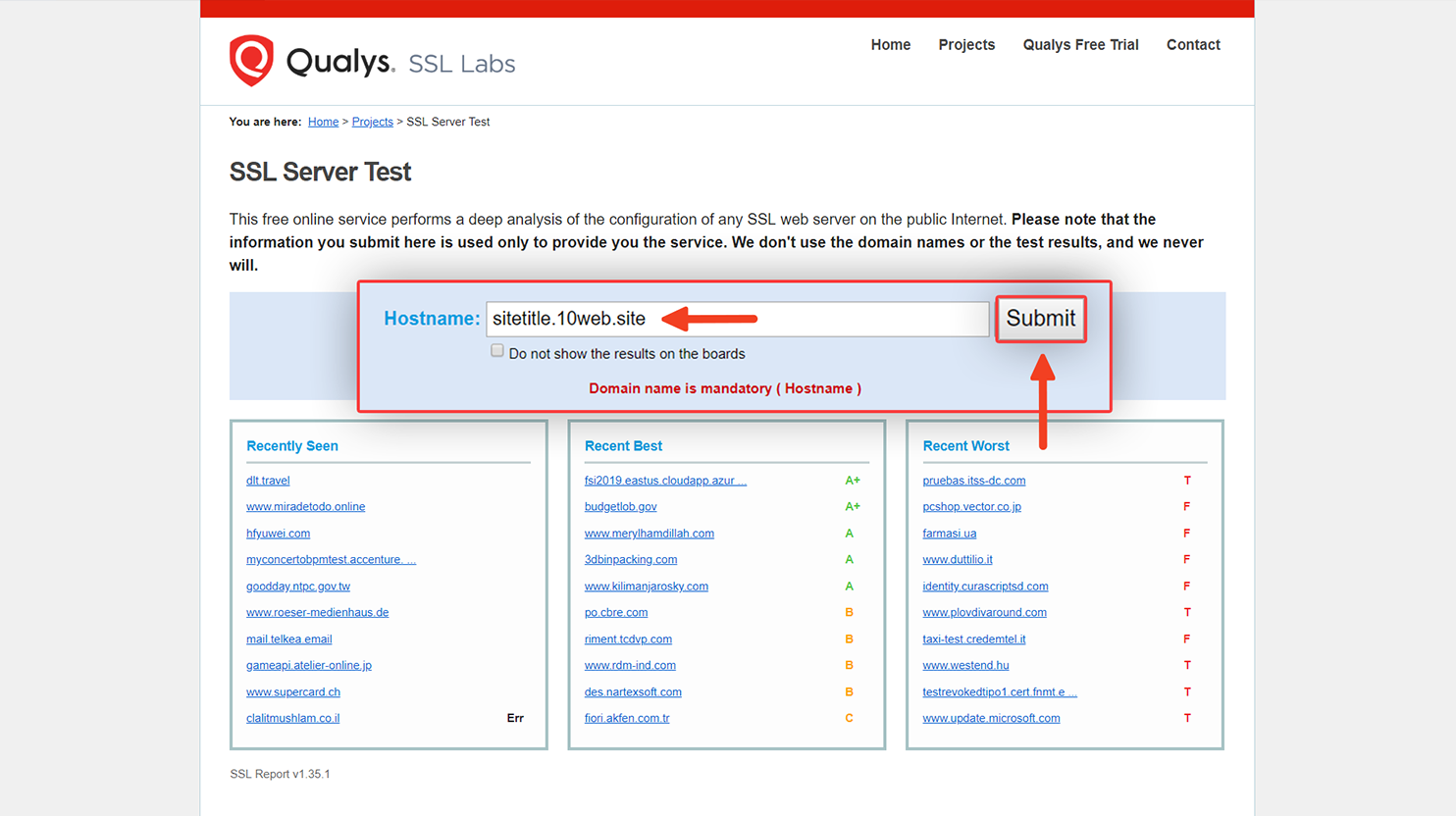 If you get an A grade, everything is set up correctly and you can carry on with your life.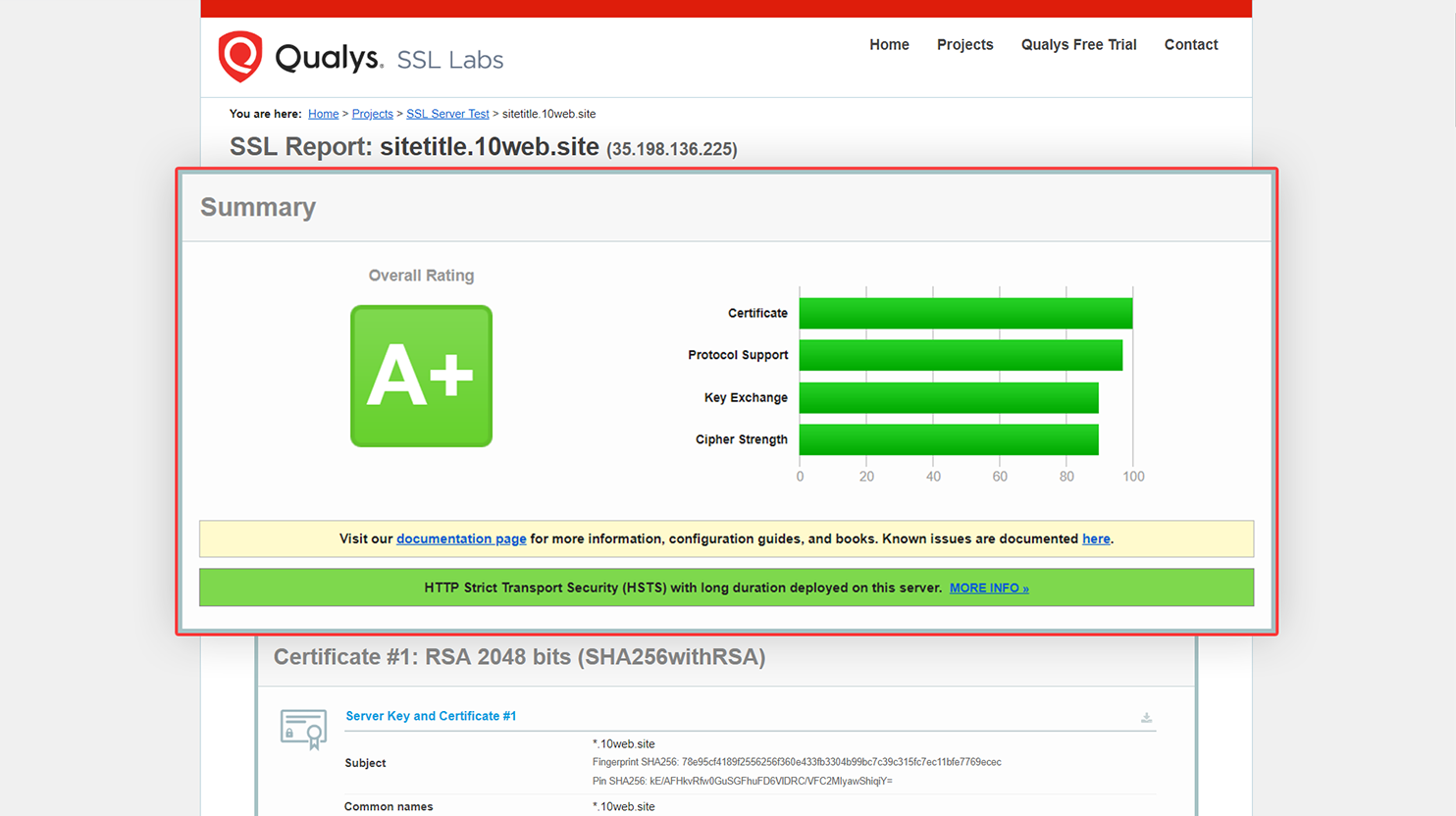 If you get a grade below A, chances are it's because of the "certificate chain incomplete" error. This means that you have to add your intermediate certificate, not just the primary one. Most SSL providers will have emailed you your key and .cert that you can then paste into your 10Web dashboard's "Hosting Services –> Tools –> Update Custom HTTPS Certificate" fields.