Depending on the hosting plan you have at 10Web, your allocated site visits will vary in quantity. This is not to say that if you exceed the given visits of your plan, your site will go down. On the contrary, because 10Web offers elastic hosting, resources are always available and grow with the demands of your website traffic.
The number of visits to a website hosted at 10Web is calculated thus:
the total number of unique IP visits registered per day

different browsers using the same IP will still result in 1 visit within the one day time frame
Tracking Visits to Your Site
To track your visits and view the Visit Analytics of your website, log into your 10Web dashboard and click Manage on the website you'd like to track.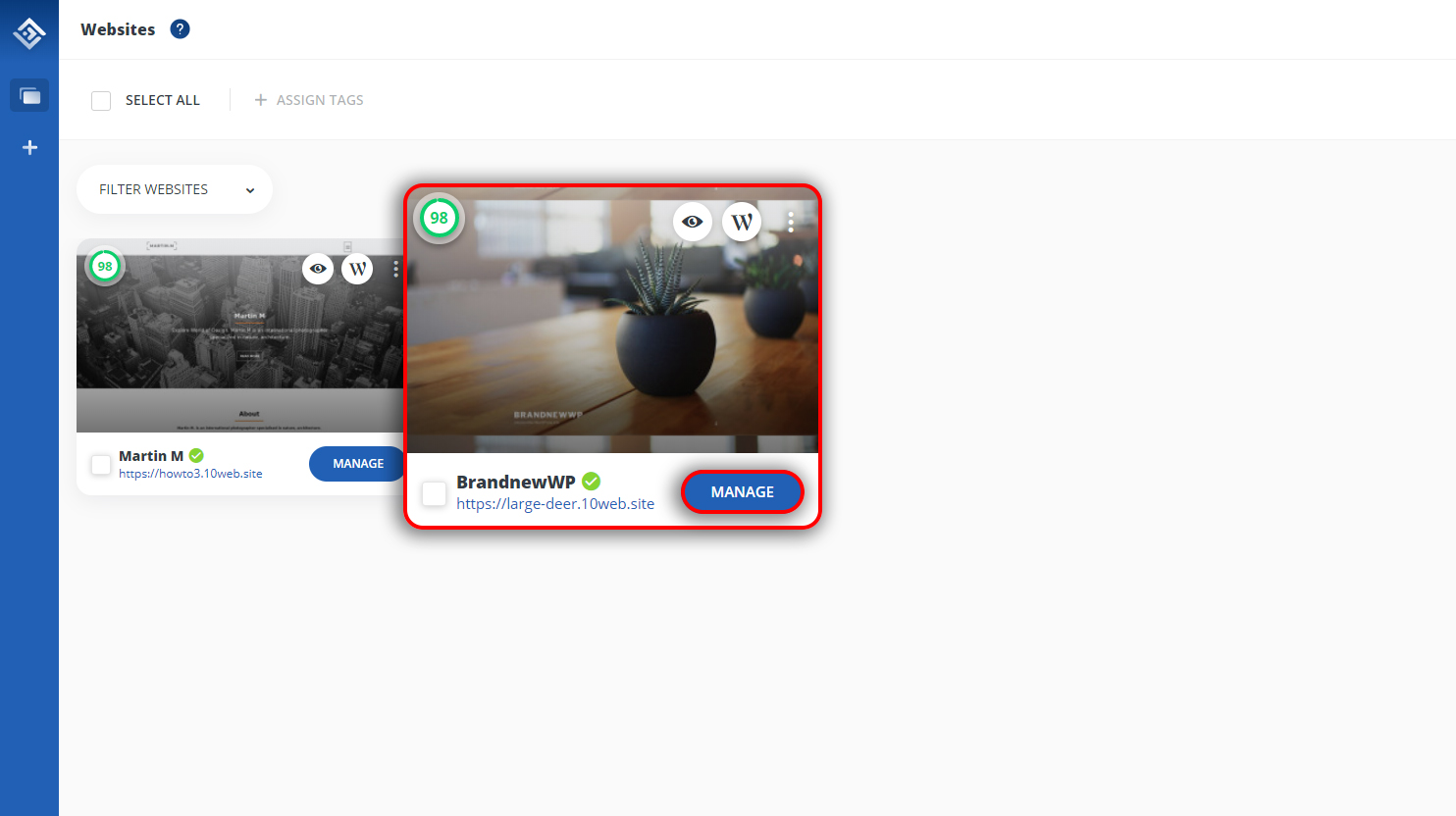 Under Hosting Services, click on Resource Usage. You will be presented with a Resource Usage report for a 30 day period including visitor count and storage, and a Visit Analytics graph. You can set the graph on 7 days or 30 days, allowing you to track by points the number of visitors on a given day for the set period.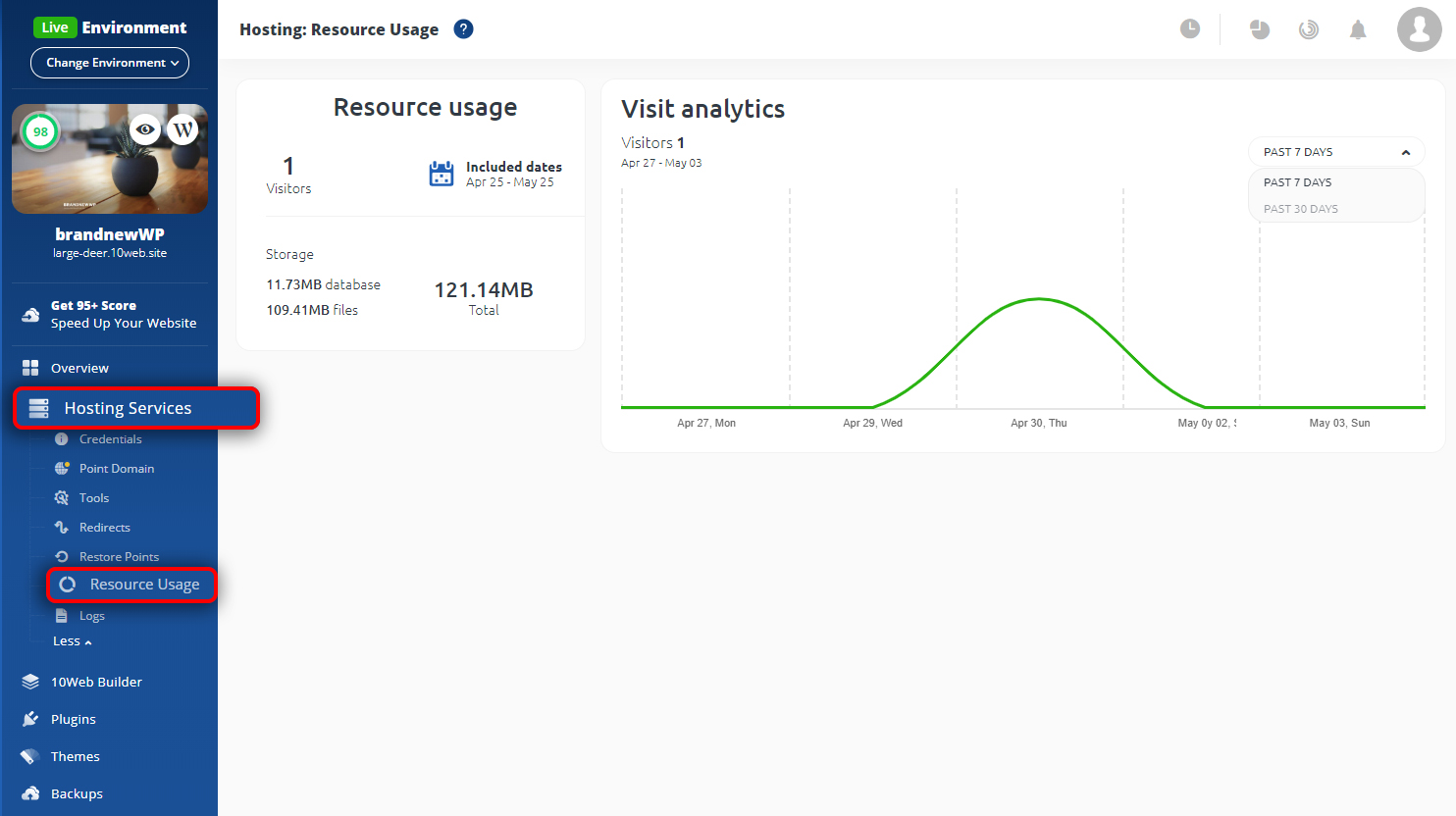 To quickly track the usage of all of your hosted websites, go to the top right corner of the 10Web dashboard and click on the Summary icon.