To get started with using 10Web tools, features, and services, you can either create a brand new WP website on 10Web or migrate your website hosted elsewhere to 10Web with 1-click. With each brand new website, you get a full WordPress install with complete WP functionality powered by Google Cloud.
After you have created an account with 10Web, you will see 2 options:
Create a New WordPress Website on 10Web Hosting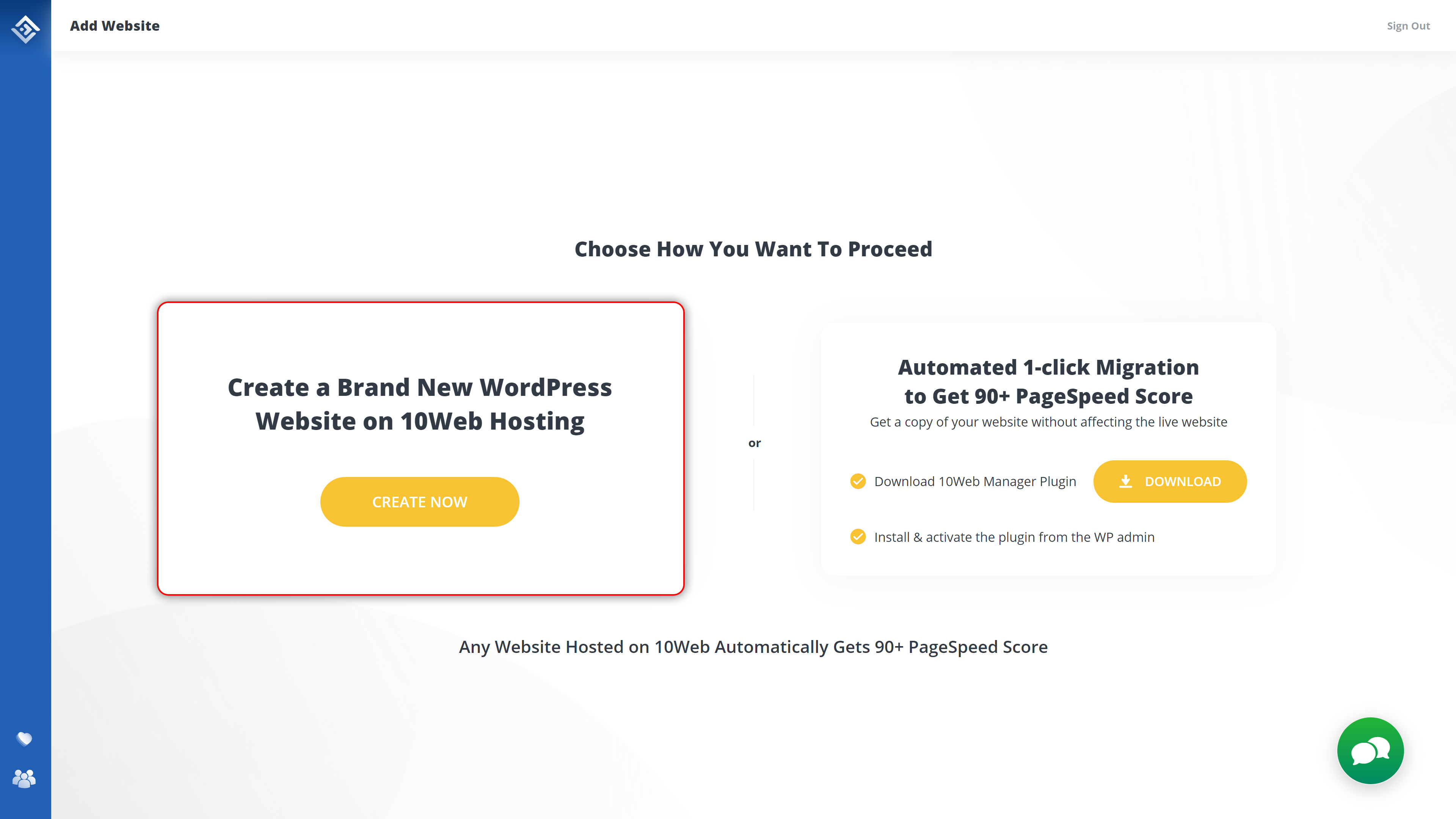 Let's take a look at how to create a brand new website on 10Web.
Create a new WordPress website
Click

Create Now

From the dropdown menu,

choose a datacenter

location
Quick tips:
Choosing a datacenter location nearest to your target audience ensures fast load time and low latency.
Enter your

Site Title

Click

Create
A blank WordPress website will automatically be installed.
Start building
Once your WP website has installed, you can choose how you would like to start building your website. Choose from building with:
You are now set up to explore the 10Web dashboard and use 10Web tools and services.
Next Steps
Once you have created or migrated your site to 10Web, the last step before going live is to point your domain to 10Web.
Generate a free SSL certificate
All sites created and hosted at 10Web are given a free SSL certificate. You should enable and generate a free SSL certificate after migrating and pointing your domain to 10Web.