When we try to store something in our memory in order to recall it later, we call that memorization. We are able to memorize in many different ways, of which, one is repetition.
Caching works in a similar way. Each time you visit a website, a portion of its data is saved so that future requests will return faster results. The more times the same website is visited, the more data is saved and the faster it will load.
10Web Cache uses one of the fastest caching layers in the market, the Nginx FastCGI. Taking into consideration security of websites such as WooCommerce and EDD, 10Web Cache automatically detects them and assures that dynamic pages of these sites are not cached.
From the 10Web Dashboard, you can control which pages get cached, enable or disable caching of your website, and clear all cache when needed. Just log into your account and click on the website you want to manage. Under Hosting Services, click on Tools to manage your website cache.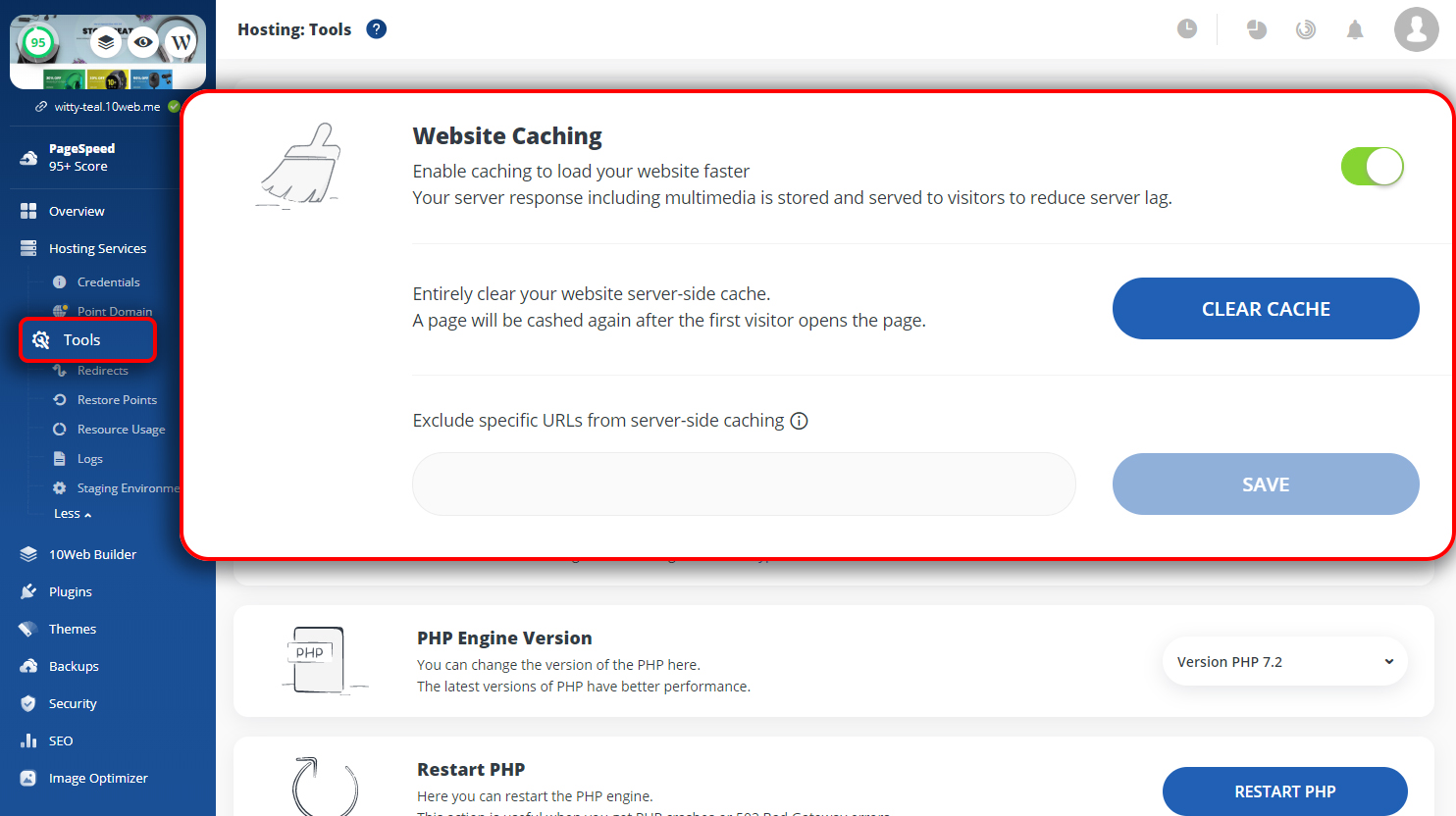 10Web Cache is also available in the WP admin dashboard and in the top bar of your website frontend.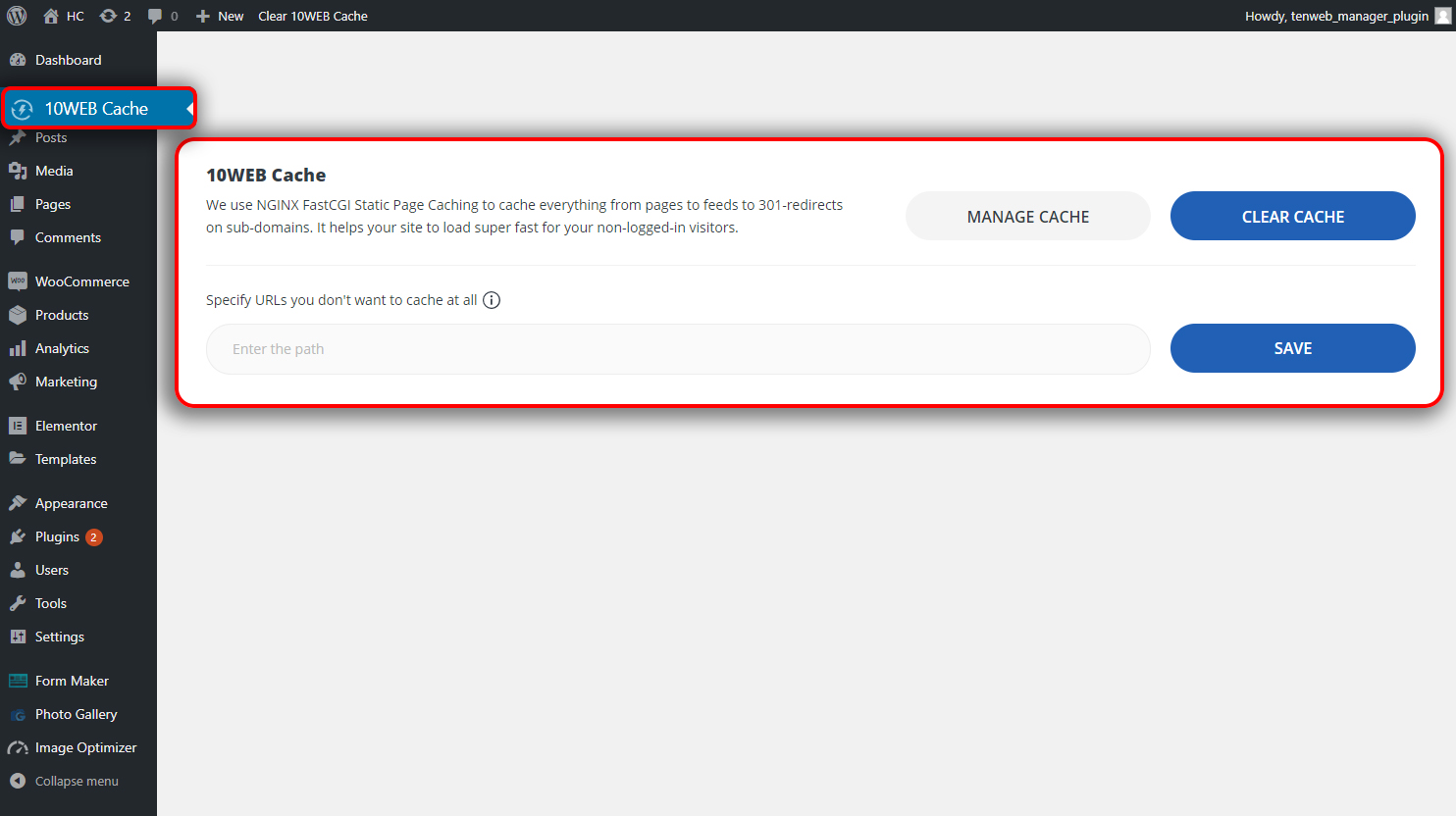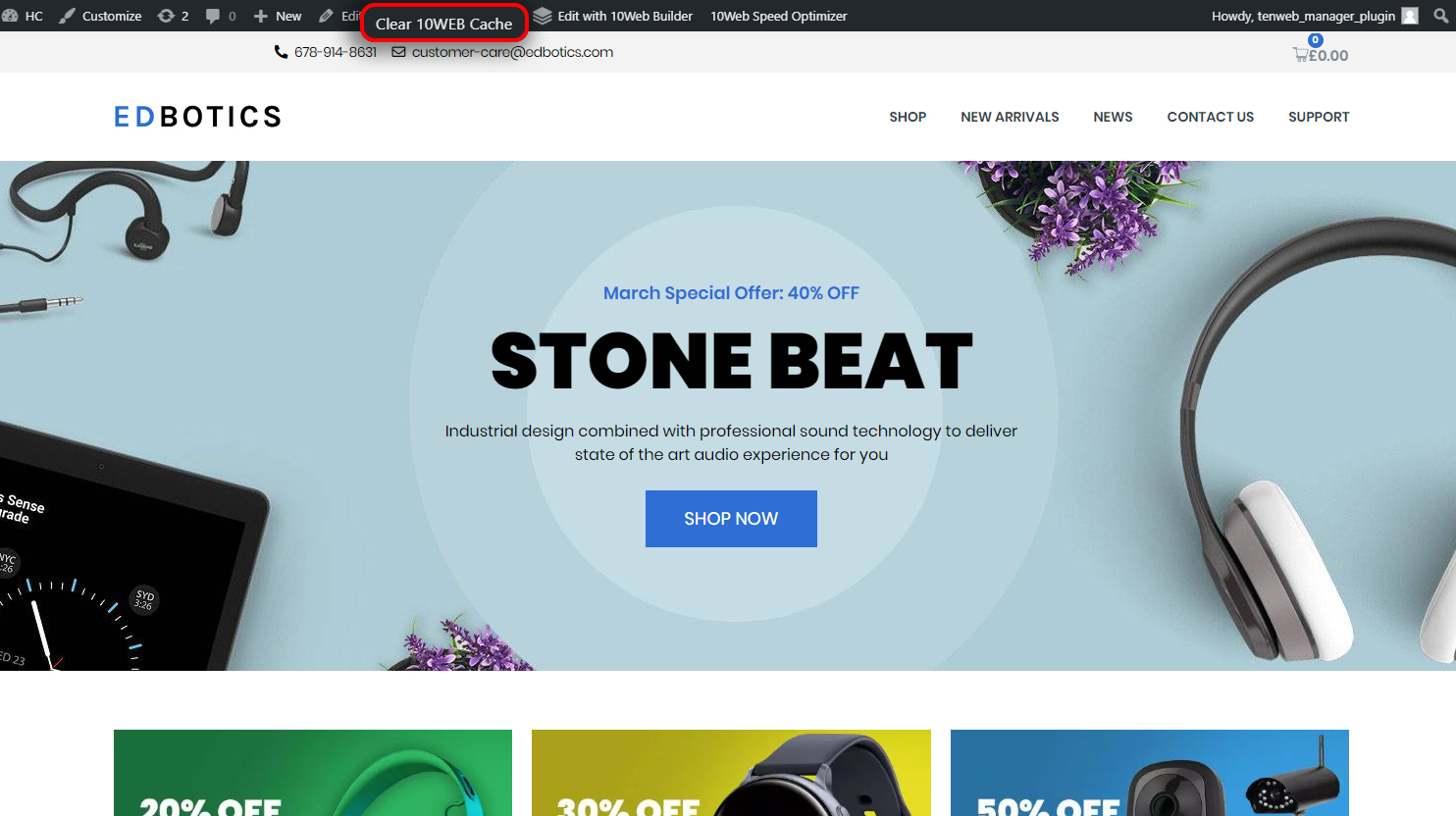 With the capabilities of 10Web Cache, you can be certain that no other caching plugin is needed. You can, of course install a third party cach plugin; however, we don't recommend it because you will not see an increase in the performance of your website.