10Web is an Automated WordPress platform for hosting, building, and managing WordPress websites. The 10Web dashboard offers an automated solution with leading edge functionality, features, and a toolbox that takes care of all your needs for building, maintaining, and managing your WordPress websites. The intuitive dashboard is, clean and easy to navigate with agility written into its core. The 10Web Dashboard consists of two main views, the Main Dashboard View and the Individual Website Management Dashboard View.
Main Dashboard View
All of your websites will be displayed in the main view. At the top of the dashboard, you can assign tags, filter your websites using the tags, and search for a specific website. If you have questions, click on the question mark icon next to the page title and choose an article from our Help Center to guide you.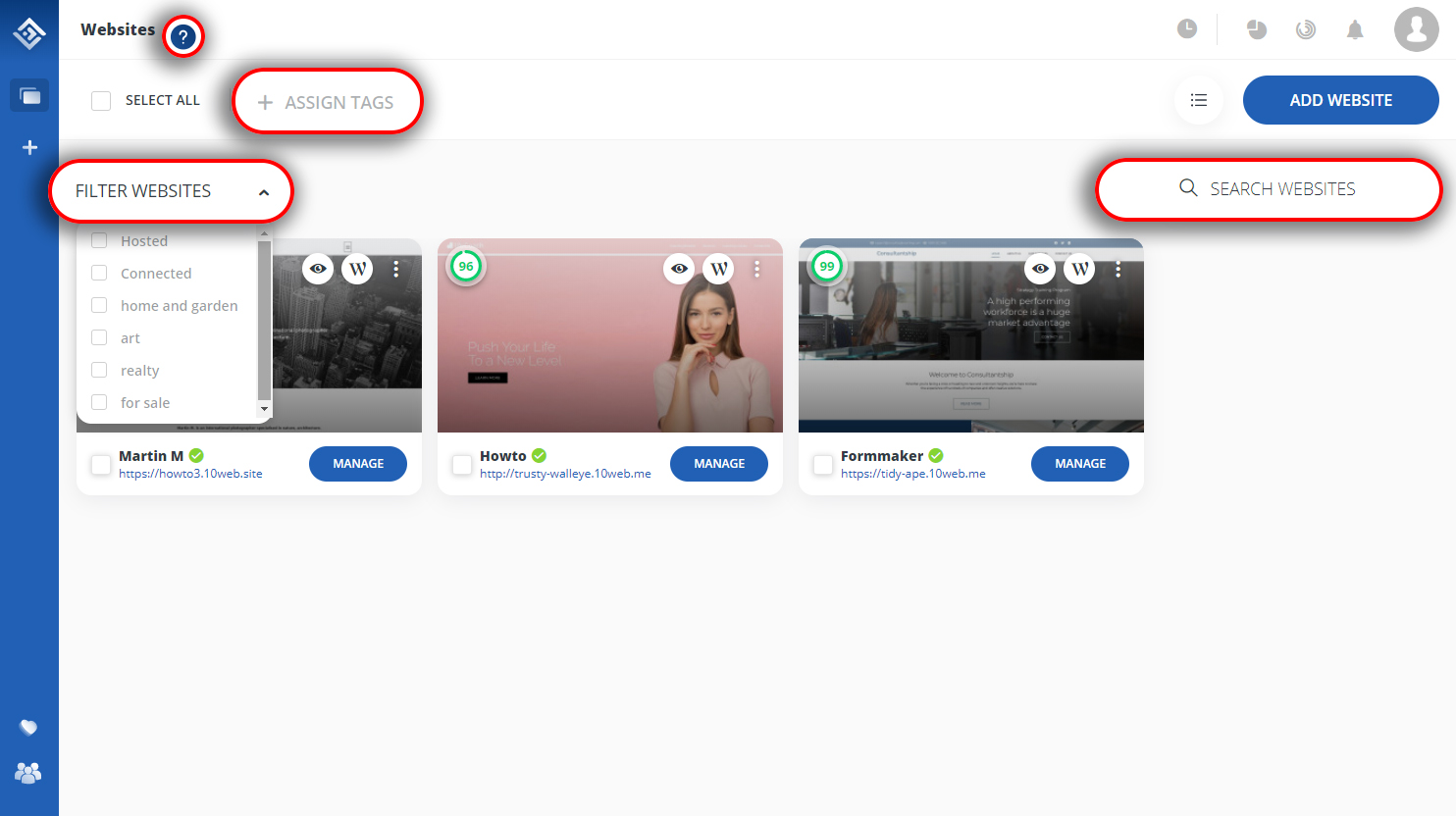 To the left of the dashboard, create a brand new WP website, or connect/migrate your existing website to 10Web by clicking the Plus icon.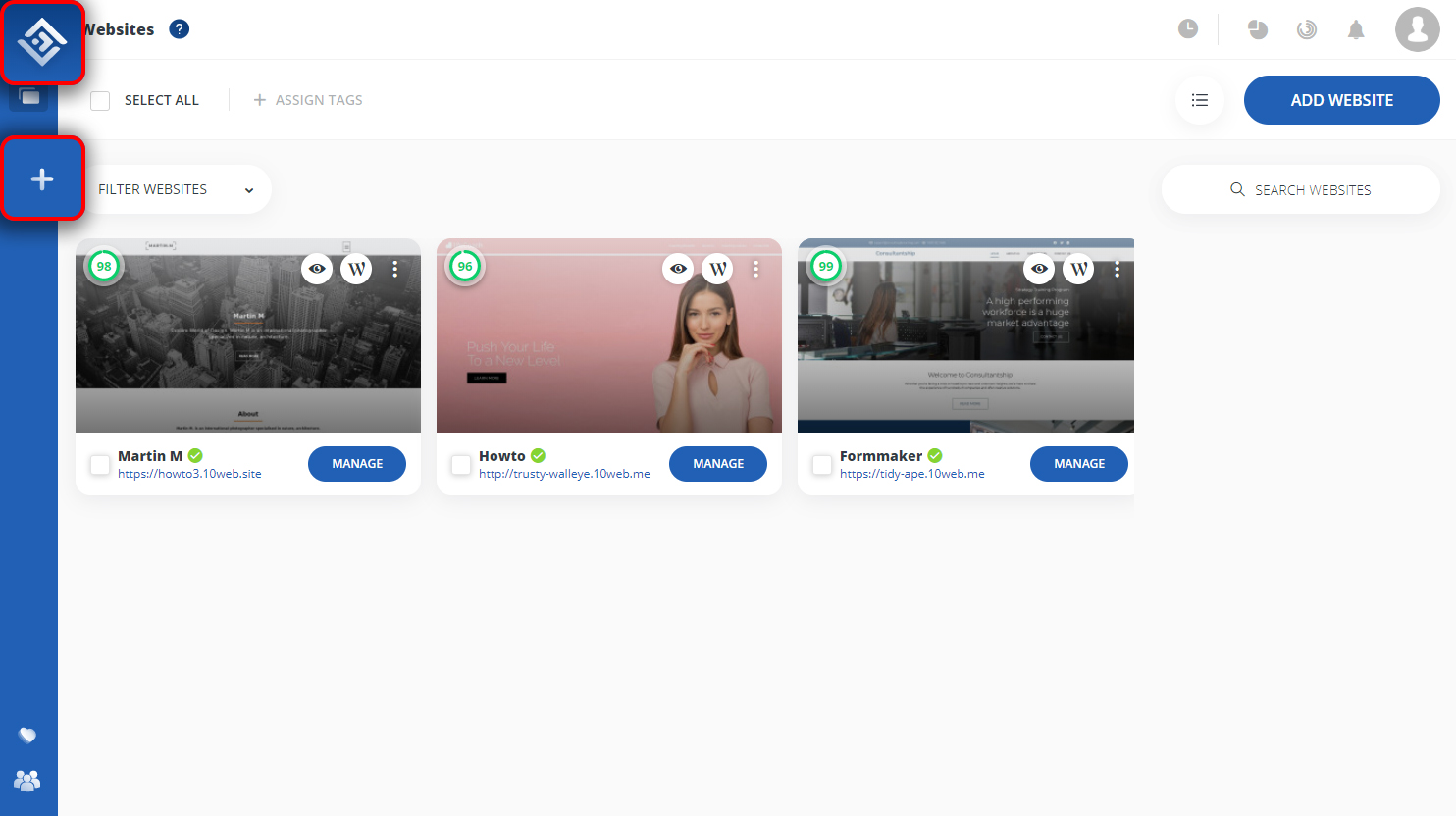 To the right of the dashboard, find the summary of your website resource usage, your activities, notifications, and your account information.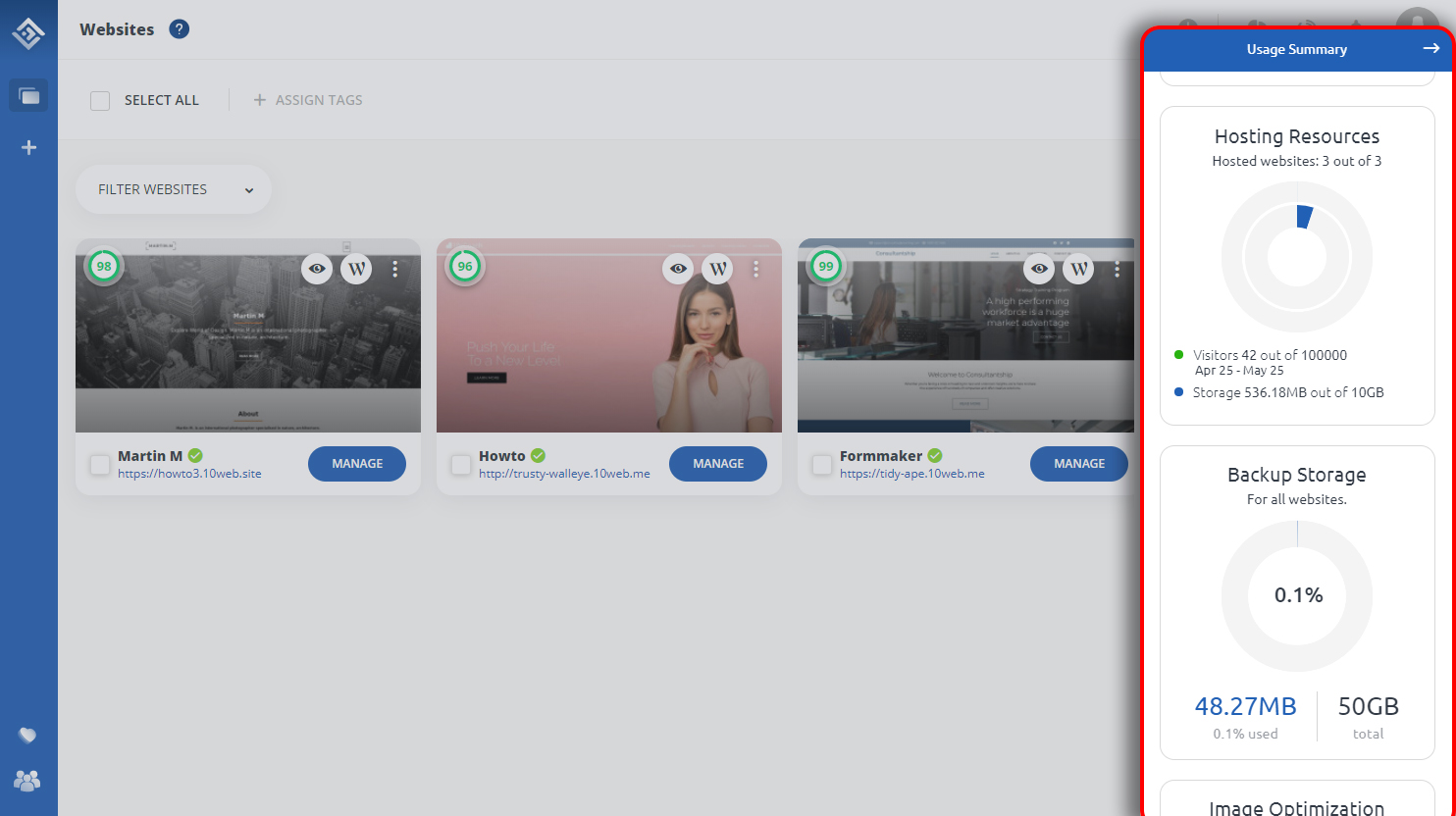 Click on your account to view and edit:
Personal Information

Security Information

Subscription Plan

Payment Method

Payment History

White Labeling

Affiliate Program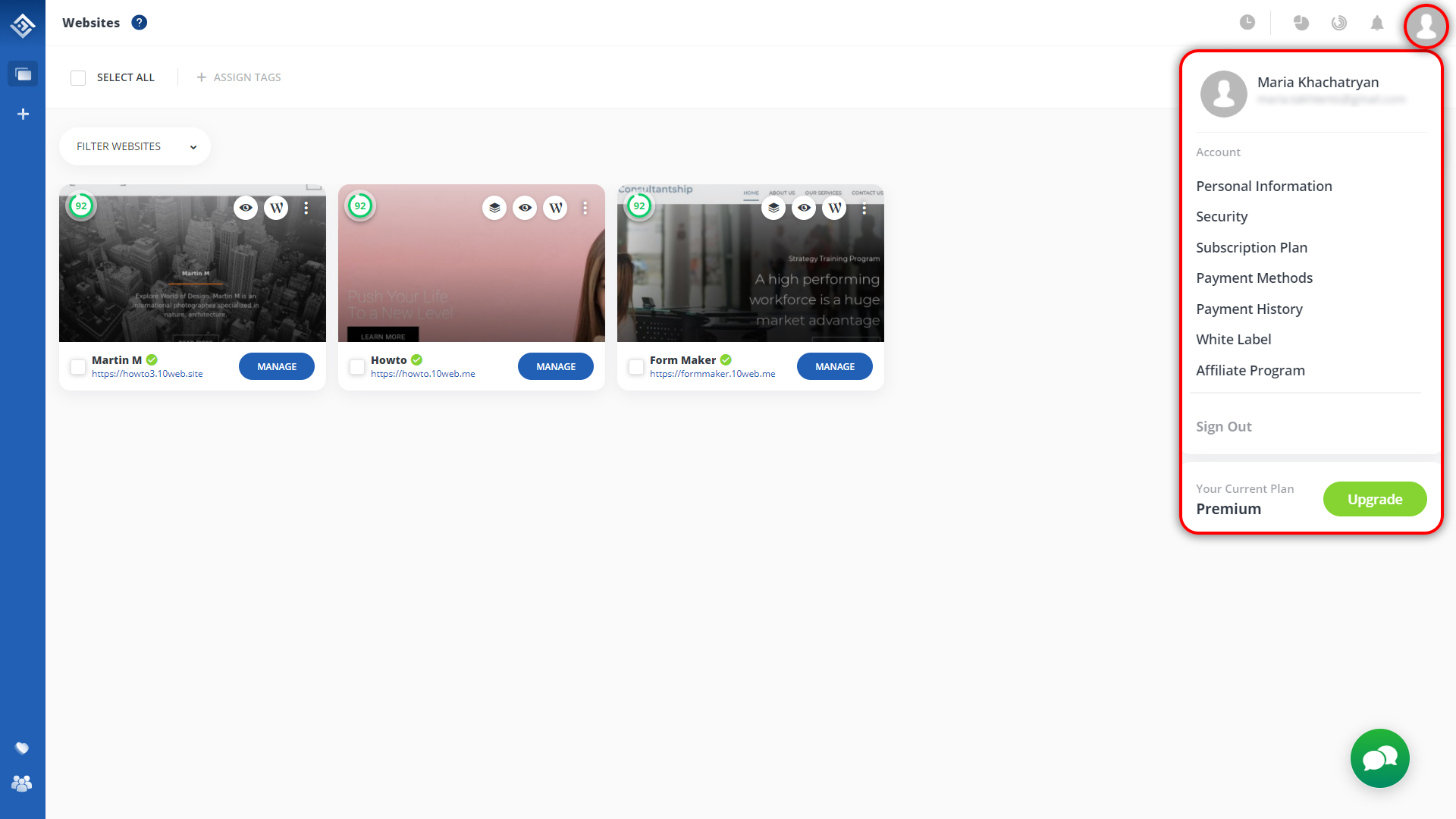 Individual Website Management View
Management and optimization take place form the dashboard of each individual website, whether it be hosted, connected, or a free trial website. Connected websites have limited features and tools. Free Trial websites have password protection and can have public visibility for 10 minutes each hour. Specifically catering to your Subscription plan, the agile dashboard displays only that which pertains to your plan type. A No Confusion UI/UX indeed!
From the Main 10Web Dashboard, click on Manage for any of your websites to enter the dashboard of that website.
The Overview page shows you where your website stands. Find widgets of all the services provided by 10Web, then click on any of them to start managing.
At the top of the page is a thumbnail of your website. On the thumbnail, you will find your PageSpeed score, the 10Web Builder icon, the WP icon, and the Eye icon to view your website.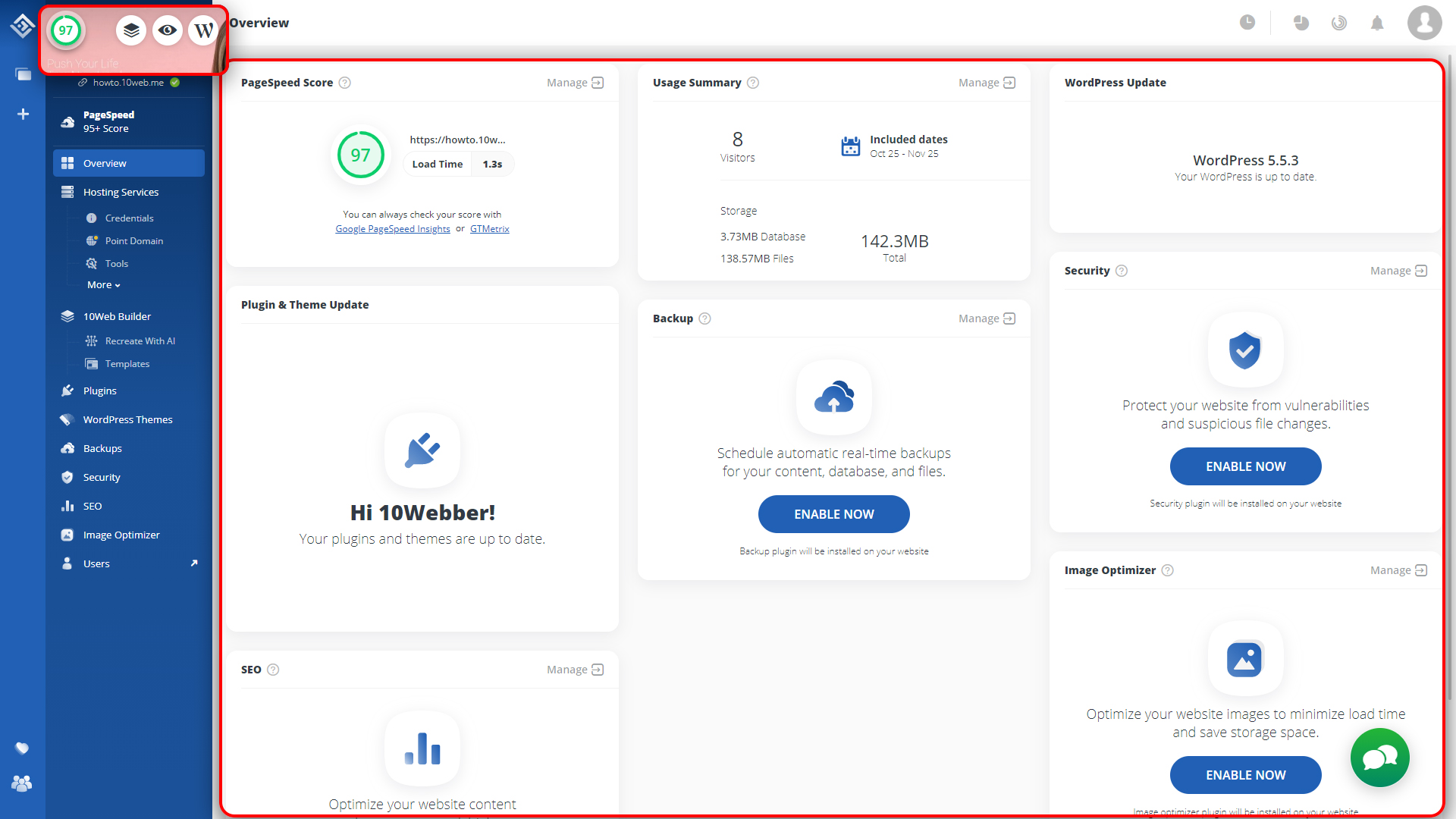 To the left of the dashboard are all the tools and services with which you can manage, optimize, and customize your website. This is where the magic begins.
The Hosting Services provide you with a hosting toolkit to manage everything from domains to error logs. All the essentials for keeping your website up, running, and secure, are in this tool kit.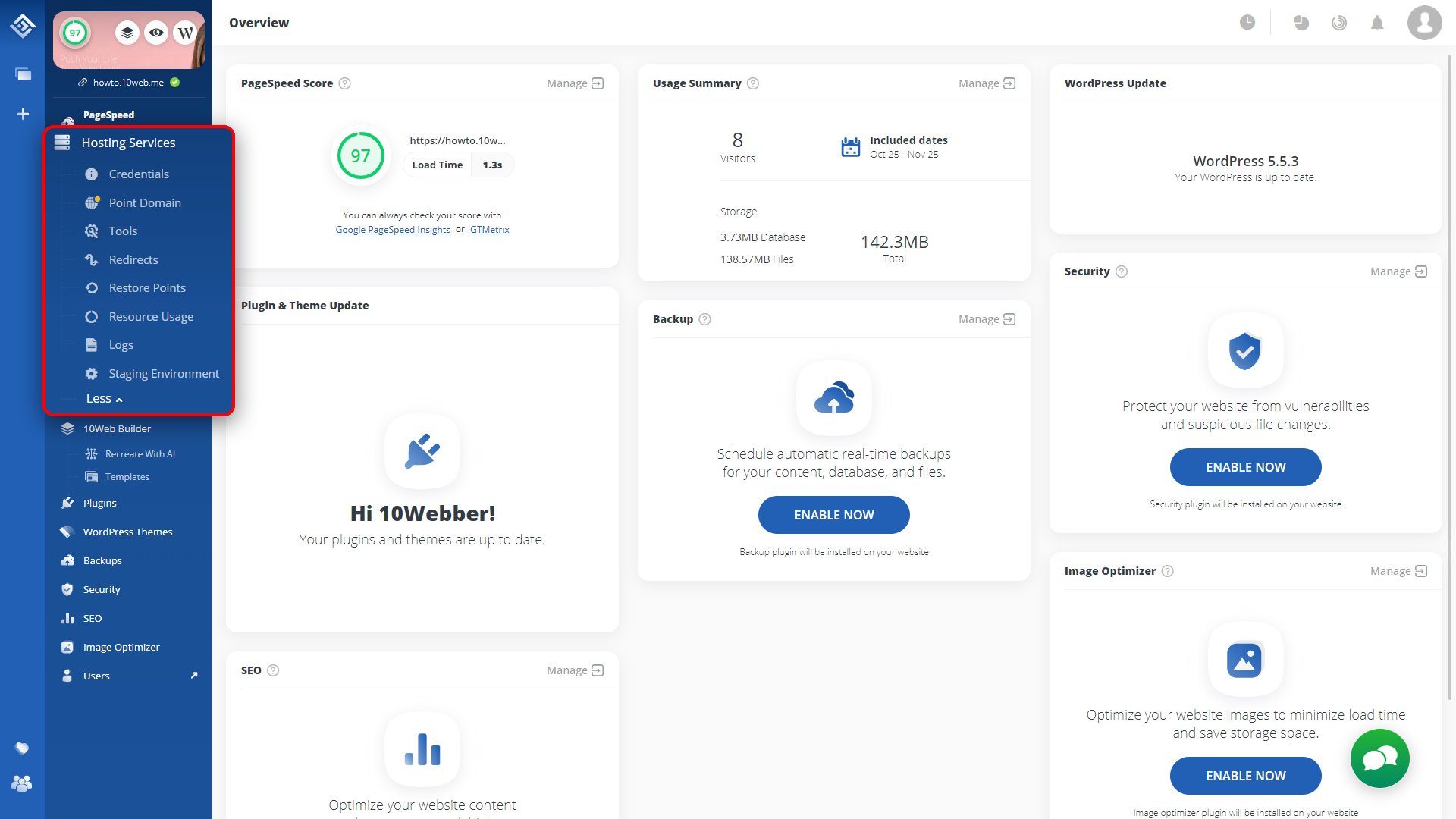 Build any website you want with the 10Web Builder power couple, the 10Web AI Website Builder and professional ready made website Templates.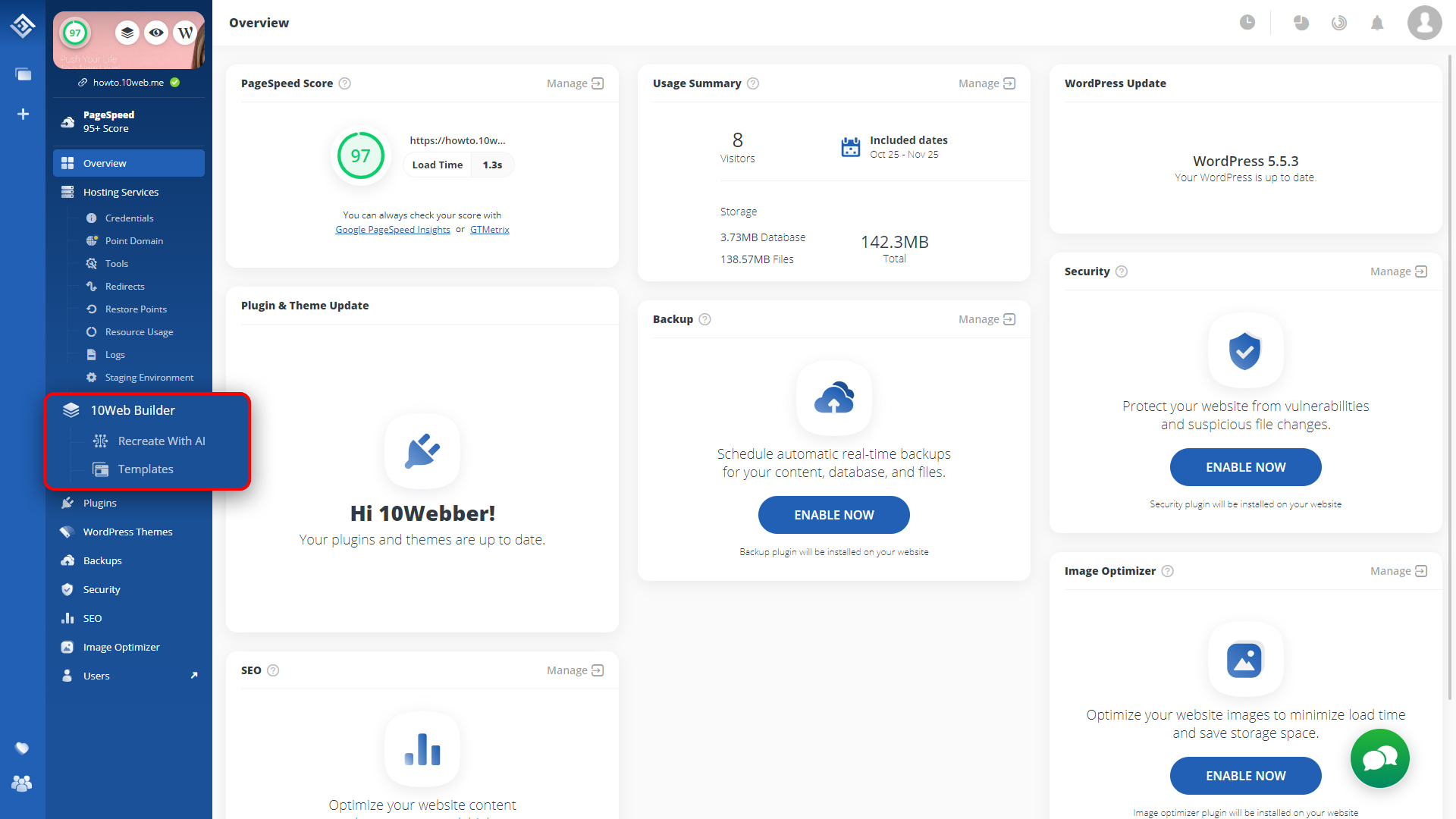 Within the AI Builder you will find the next generation of automated website building with an AI Assistant.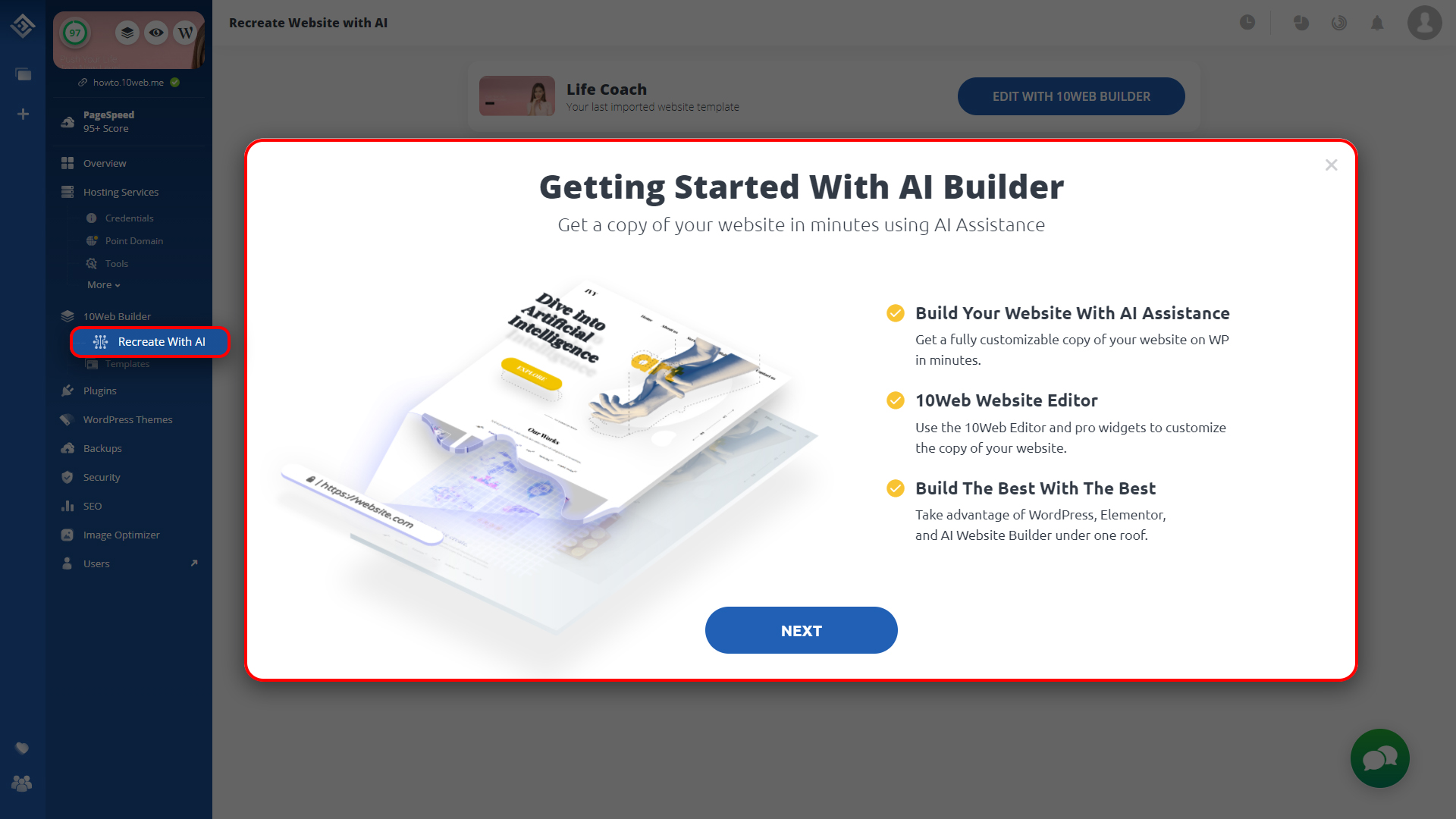 Start customizing your website with the 10Web Builder based on Elementor, an intuitive and flexible drag and drop website builder with mega functionality. Use our 50+ widgets and over 40 website templates to design everything from blogs to eCommerce sites in less time than it takes to bake a cake.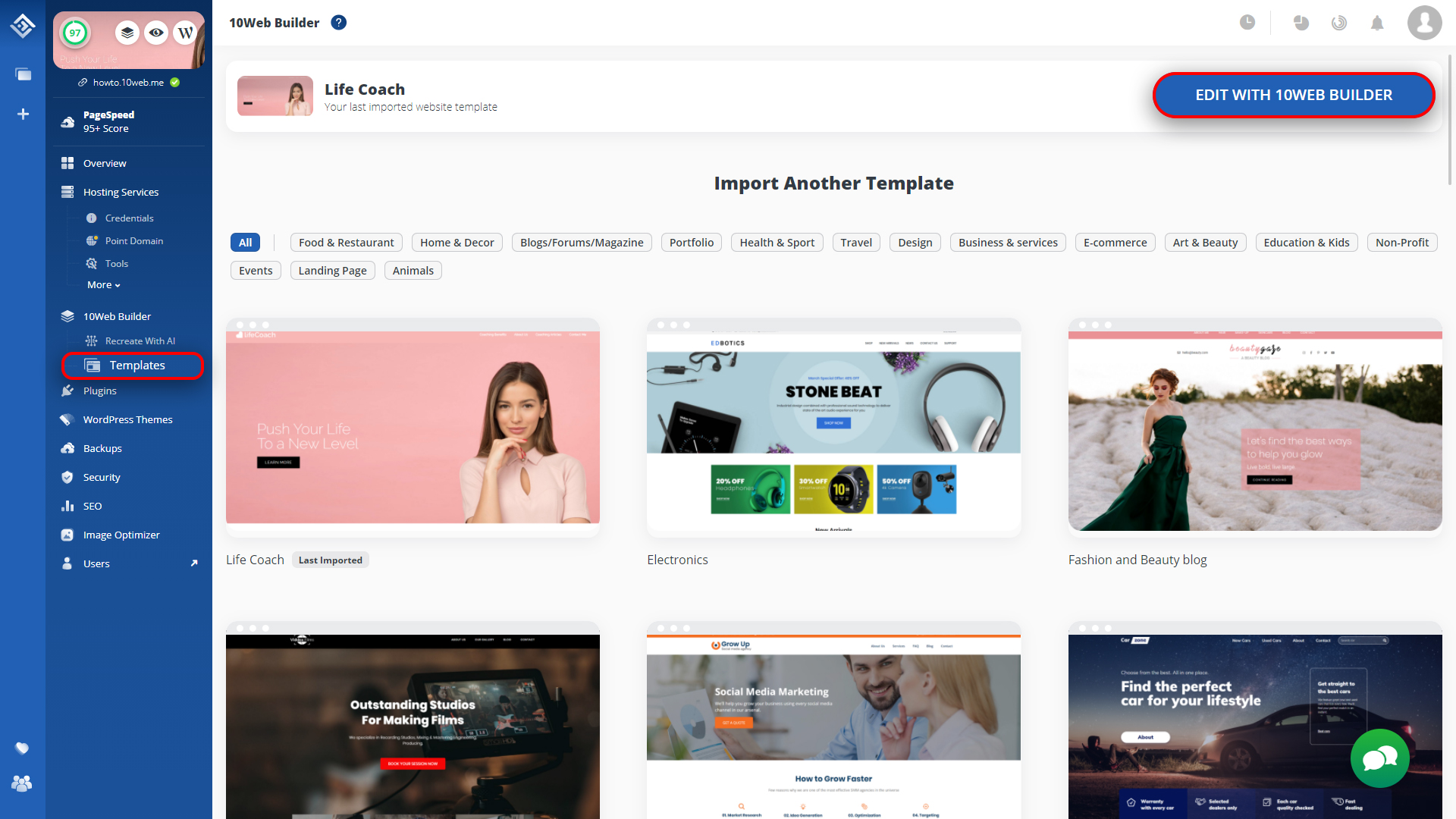 Work always gets done faster when all the tools you need are right there, when you need them. Schedule automatic updates of WP core, Plugins, and Themes from a single dashboard. Then go ahead and enable our services for Backup, SEO, and Image Optimization.
Coherent environments bring about great strides of productivity. This is what the 10Web Dashboard offers. Enjoy!